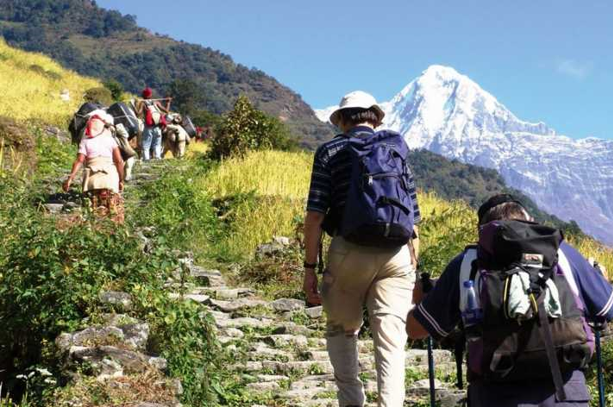 A zero waste hiking
What is the Zero Waste hike in the Era of New Normal Pandemi Covid
The application of health protocols on the new normal ascent requires climbers to carry additional items to prevent transmission of covid-19. Masks and hand sanitizer can increase the amount of garbage brought by climbers.
The zero waste lifestyle activist who is also the author of Zero Waste Adventure book, Siska Nirmala said, the zero waste lifestyle can be applied along with health protocols. While implementing the health protocol required some extra goods, there is a way that the goods do not cause garbage.
"If the mask, we can wear a cloth mask so that it can be used repeatedly. Do not use disposable masks , "said Siska when interviewing Tempo, wednesday, 22 July 2020. Use of hand sanitizer can be replaced with natural hand washing soap that can be purchased in many quantities. Thus can reduce the packaging of plastic bottles.
In addition to reducing the packaging of plastic bottles, choosing products in the jumbo packaging, according to Siska Nirmala, can also be used to share with other groups. As for the soap to wash the cutlery, climbers can use lime.
Lime, Siska continues, very effective in minimizing waste soap packaging. The former lime can also be piled on the ground. "If not convinced with lime, can use the eco enzyme (fermentation of fruit peel for laundry soap)," he said.
To reduce the consumption of vitamin-immune enhancing body, climbers should actually ensure his body is in a healthy state. How to, exercise routine and eat healthy food. "If the immunity is good, climbers can minimize the use of drugs," said Siska.
When forced to consume vitamins, climbers can choose the vitamins that are wrapped in environmentally friendlypackaging. For example, vitamins are packaged in bottles.
Source: msn.co.id