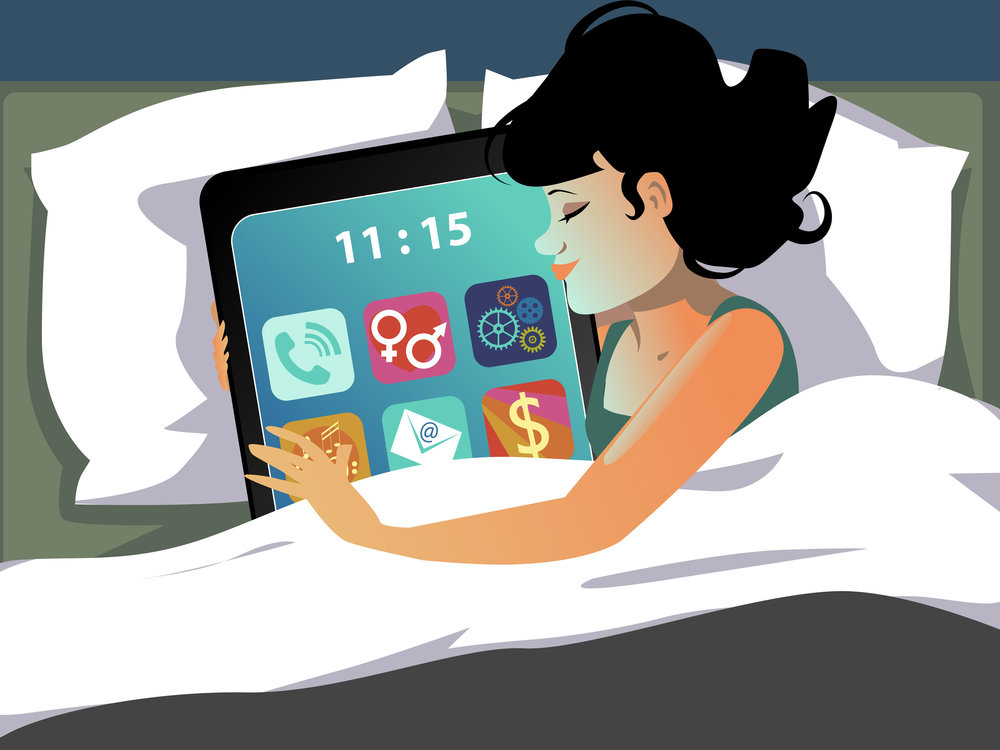 Illustration: Internet addiction. (Image via ChildSafeNet)
West Java to develop sanity test app to battle game addiction
In 2020, the Mental Health Institution of Cisarua in West Java received 104 patients with mental issues due to game addiction. Tackling the game addiction issue, the West Java Government initiated a website to check the mental state of the people addicted to video games.
Speaking on Tuesday, the Director of West Java Mental Institution, Elly Marliyani, stated that in January-February 2021, the hospital already found 14 cases. Five of which were purely due to game addiction. Moreover, Elly explained that there are issues that might trigger mental issues within children. One of which is the lack of supervision on gadget usage time.
Furthermore, the social distancing and home life due to the novel coronavirus disease (COVID-19) admittedly caused the changes in lifestyle and social relations. The increase of anxiety in some people also happened.
Therefore, Elly said that before it is too late, game addiction can be detected earlier through online mental health consultation, by accessing the https://pemeriksaankeswarsj.jabarprov.go.id/ and choose the "Internet Game Addiction Test". The website was launched in August 2020, and the questionnaire covers questions about internet addiction.
The Public Relations of the West Java Mental Institution, Yuni Lestari, stated that the mental health check-up service will be developed into a smartphone application in 2021. Hence, it may be used on an even wider scale. Moreover, Yuni said that there will be WhatsApp hotlines so that the patients may consult directly with the psychiatrists and psychologists.
A psychiatrist for children and teens at the West Java Mental Institution, Lina Budiyanti, stated that the treatment for internet addiction cannot be done only by the experts, but with the help of patients' families. According to the determination of the World Health Organization (WHO), game addiction disorder is already included in the latest version of the International Statistical Classification of Diseases (ICD) as a mental disorder.
Lina said that the negative impacts of internet addiction may be mood swings, irritability, quick to anger and boredom, and sleep disorder, not to mention depression, anxiety, and suicidal thoughts. Moreover, the overall decline of health conditions, malnutrition, and excessive caffeine consumption, antisocial, family conflicts that lead to divorce, and lack of productivity and losing jobs that lead to financial problems.
To prevent internet and video game addiction, Lina said that families can start by limiting the gadget usage time for children. It is better that children play for not more than 2 hours Moreover, families may encourage children to do productive and physical activities, and distracting children from the internet by taking away gadgets from their bedroom.
Source: https://bit.ly/3qT0lFc