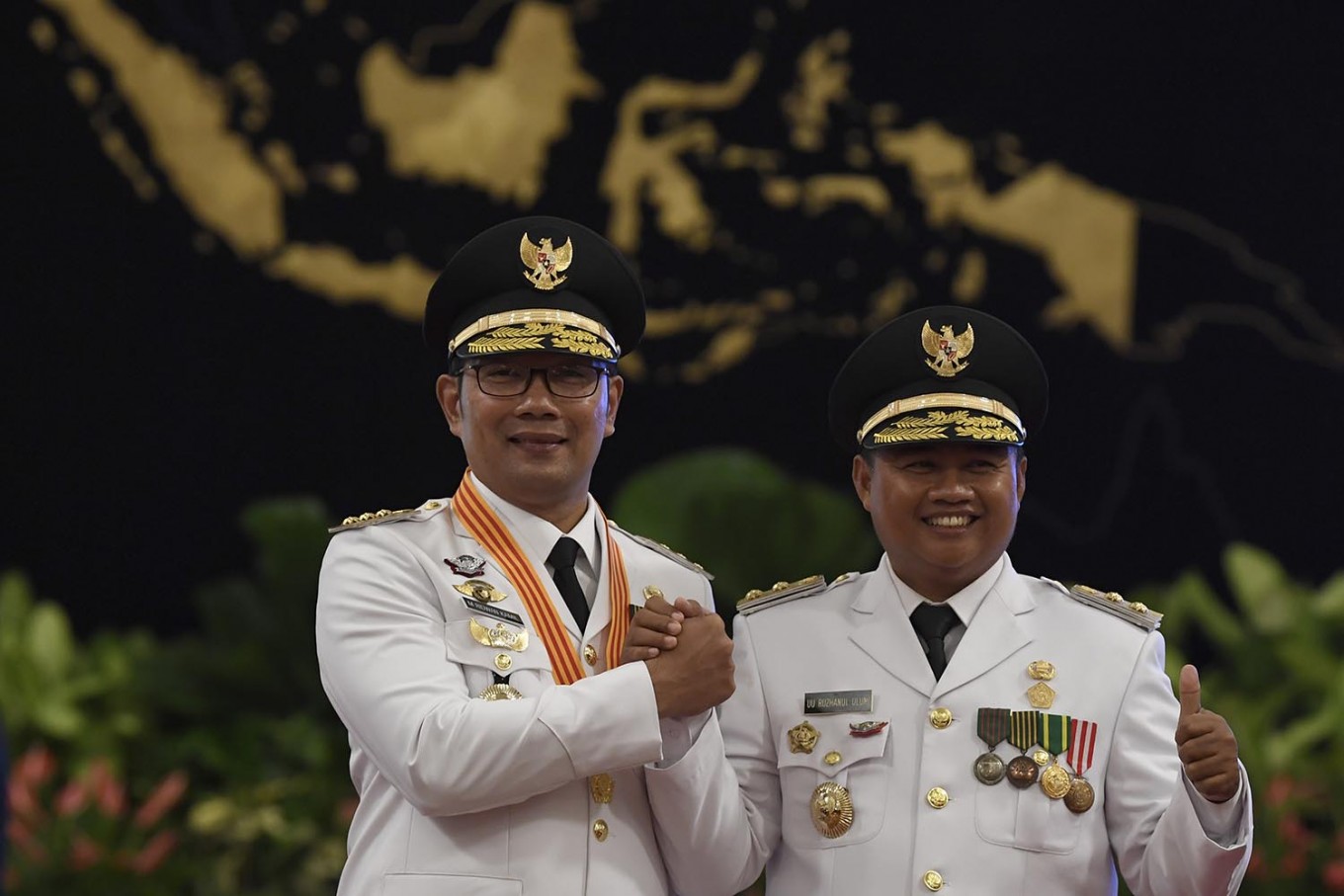 West Java needs Rp 1.2 quadrillion to improve infrastructure: Governor
West Java Governor Ridwan Kamil has said the province needs Rp 1.2 quadrillion (US$85.10) to improve infrastructure during his five-year term.
He said on Wednesday in Jakarta that the province needed alternative financial resources to finance infrastructure projects because the annual regional budget would not be able to cover the construction costs of the projects.
"In Bandung alone, we need about Rp 60 trillion, while we have 200 cities and regencies in West Java," Emil said as quoted by kontan.co.id after attending the 2019 Mandiri Investment Forum.
He said the West Java government would set at least three financing schemes for the infrastructure projects – issuing municipal bonds, public private partnership (PPP) schemes and loans from regional development banks.
The West Java government is consulting with the Financial Services Authority (OJK) on the plan to issue the municipal bonds to see how much could be collected from the instrument, the governor added.
He said proceeds from the bonds issuance would be used to finance the construction of various projects such as village roads, bridges and airports.
The West Java administration will also invite the business sector to be involved in the PPP projects, which would initially focus on the education sector before being expanded to more complicated projects, he said.
He said region-owned banks had a great capacity to finance infrastructure in the regions.
"They have not seen us [regional governments] as their consumers. In fact, we could be great consumers because we have a large amount of money [allocated in the regional budget]," he added. (bbn)
Source : https://www.thejakartapost.com/news/2019/01/31/west-java-needs-rp-1-2-quadrillion-to-improve-infrastructure-governor.html
Source: https://www.thejakartapost.com/news/2019/01/31/west-java-needs-rp-1-2-quadrillion-to-improve-infrastructure-governor.html