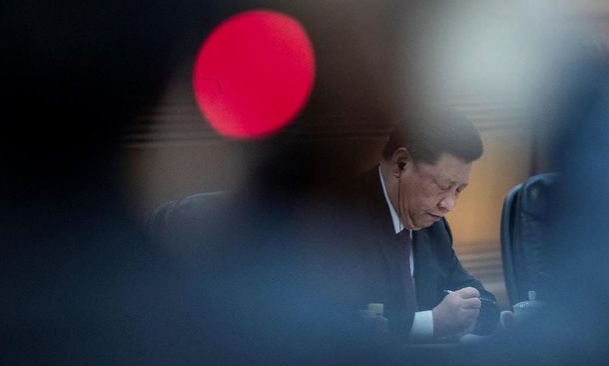 Chinese President Xi Jinping. (REUTERS / Fred Dufour)
Weakening Economic Condition, China Withdrew Foreign Investment in Finance
Jakarta, Indonesia – It is reported that China's Finance Development and Stability Committee will remove the limit of share ownership of foreign ownership in securities, insurance and fund management companies by next year on 2020. The policy was reportedly one year earlier than originally planned to reduce the number of business sectors included in the negative list of foreign investment.

Additional steps including remove barriers to entry for foreign insurance companies, such as the requirement of 30 years of business operations and canceling the 25 percent share limit on foreign ownership of insurance asset management companies.

According to the official website of the Chinese central bank, foreign investors will also be invited to form wealth management companies, currency brokers, and pension fund management companies.

According to the source, the revocation of restrictions on foreign investment in China was taken after the meeting of Economist Liu He with economic policy makers and resulted in new steps to support China's economic growth, including removing restrictions on foreign investment.

The economic weakening was said as a direct consequence of trading war with the US since March 2018 as US President Donald Trump tried to force China to open its economy and limit unfair trade practices.

Since then, the US-China have imposed goods import duties of more than USD 360 billion, damaging trading activities in both countries. Through this situation, China's economic growth weakened after data released on July 15. In that release, China recorded the weakest economic growth in the last 27 years, namely 6.7 % and the impact begins to feel heavy.

Source: https://www.cnnindonesia.com/ekonomi/20190721084628-92-414052/china-cabut-pembatasan-investasi-asing-di-sektor-keuangan?