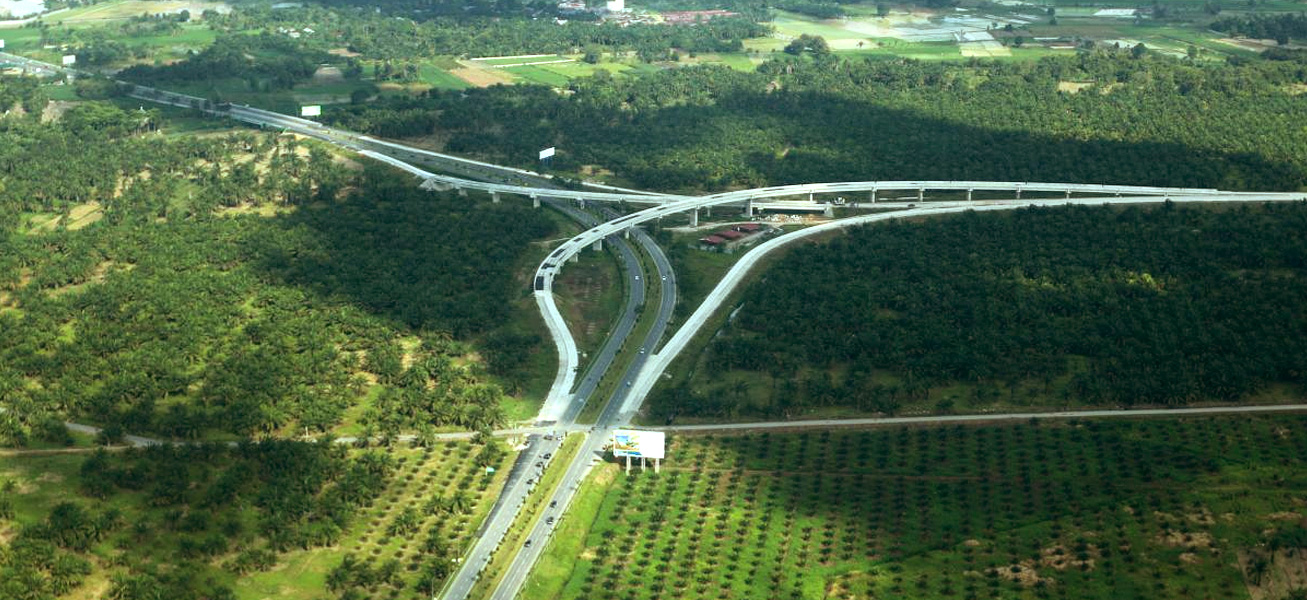 Aerial view of Medan-Kualanamu-Tebing Tinggi highway. (Image via PT Perentjana Djajaa)
Waskita sells Medan-Kualanamu-Tebing Tinggi highway shares to Hong Kong company
PT Waskita Toll Road, the subsidiary of Indonesian-owned construction enterprise, PT Waskita Karya (Persero) Tbk, sold 30 percent of ownership shares of Medan-Kualanamu-Tebing Tinggi Highway to the Kings Ring Limited (KRL), a subsidiary of the Hong Kong-based toll-road operator, Road King Expressway (RKE). RKE is a Hong Kong-based highway investor with more than 20 years of experience in China.
The divestment of shares was done at Rp824 million. Speaking on Monday, the President Director of Waskita Toll Road, Septiawan Andri Purwanto, said that the payment will be done gradually after signing the sale-purchase agreement and all legal documents have been completed.
The sale agreement was written in the Conditional Sale Purchase Agreement between Waskita Toll Road Agreement and KRL and had been agreed upon in Jakarta.
Andri stated that the sale is a part of a business strategy to improve performance. Director of Business Development and QHSE at Waskita Karya, Fery Hendriyanto, added that the agreement with KRL is good momentum to enhance investor trust in investing in Indonesia's infrastructures, not only highway.
Reportedly, the Medan-Kualanamu-Tebing Tinggi highway has been operating since 2016 and spans 61.7 km. The highway is a part of Trans Sumatra Highway and a vital infrastructure in connecting Medan and its vicinities, especially Kualanamu Airport and Tebing Tinggi.
Source: https://bit.ly/2OE60RS