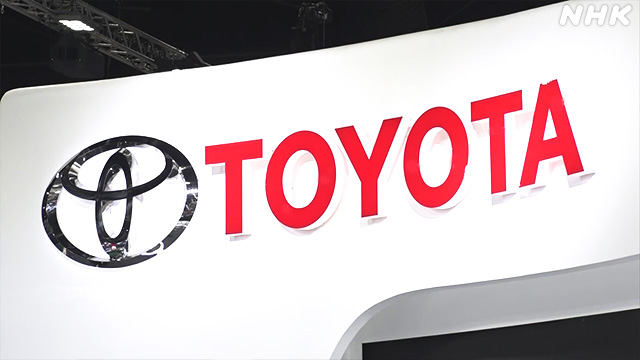 https://www3.nhk.or.jp/news/html/20220804/k10013752731000.html
Toyota's financial results for April to June record high sales but final profit decreased
Toyota Motor's financial results from April to June this year were more than 8.49 trillion yen, which is the highest ever for this period due to the weak yen.
On the other hand, bottom line earnings fell more than 17% due to higher raw material prices.
Toyota Motor Corporation's financial results for the entire group from April to June this year show that sales were strong in Southeast Asia and other regions, and operating revenue, which corresponds to sales, was 8.4911 trillion yen due to the depreciation of the yen.
On the other hand, the final profit was 736.8 billion yen, down 17.9% from the same period of the previous year, due to the increase in costs due to the soaring prices of raw materials such as iron and precious metals.
Due to the shortage of semiconductors and the spread of infection, we are forced to reduce production at factories in Japan and overseas, but we expect production to recover in the future.
In addition, due to the depreciation of the yen, we have revised upward our operating revenue forecast for the current fiscal year from 33 trillion yen to 34.5 trillion yen.
However, operating income remains unchanged at 2.4 trillion yen, as costs due to soaring raw material prices are expected to be 1.7 trillion yen this year.
Net income has been revised upward from 2.26 trillion yen to 2.36 trillion yen.
Source: https://www3.nhk.or.jp/news/html/20220804/k10013752731000.html