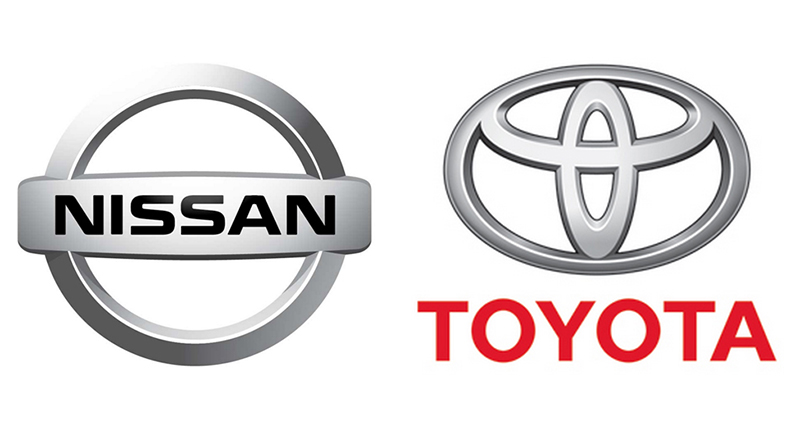 If the U.K does not sign any deal after Brexit, Nissan and Toyota will consider reimbursement. (Image via Motoraty)
Toyota & Nissan to seek reimbursement from U.K if Brexit talk crumbles
On Monday, the Nikkei reported that the two Japanese biggest automakers, Toyota Motor Corp., & Nissan Motor Co Ltd., are asking Great Britain to reimburse them for additional custom charges if the United Kingdom (U.K) fails to reach a Brexit trade deal with the European Union (EU). Both Toyota and Nissan want the payment to cover the additional 10% tax on the automobile imports from Britain, a policy imposed by the EU if the U.K exit without sealing an agreement.
Both carmakers' officials clammed up on the report by Nikkei. However, Nissan expressed concerns about the potential impacts of a no-deal Brexit on its automobile business. Therefore, Nissan urged the U.K to discuss with the EU so that Brexit will continue to encourage mutually beneficial trade.
On Sunday, the Prime Minister (PM) of the U.K, Boris Johnson, said that he did not want to spend the transition period, which runs until the end of 2020, without signing any trade deal. However, should the condition persist, Johnson said that the U.K could live with that outcome. Johnson's statement, however, contradicted Nikkei's report that if the U.K fails to sign a new trading relationship, it will prompt foreign companies to depart from the U.K in the face of extra tariffs that will erode their profitability. Not to mention, custom checks and regulations will also slow their productions and operations.
Currently, Toyota has two plants: one in Derbyshire, Central England, and Wales. Derbyshire plant produced 8% of 1.52 million cars in the U.K per 2018. Meanwhile, Nissan has a manufacturing plant in Sunderland, north-eastern England that employs 7,000. In June 2020, Nissan already stated that if Brexit happened without any deal, the Sunderland plant would be "unsustainable".
Previously in March 2020, Nissan announced that it had proceeded with the plans to build its new Qashqai sports utility vehicle in Sunderland, first announced in 2016 worth of $67.4 million investments; Nissan also stated that the plan had won reassurances from the U.K government that Brexit would not hurt its competitiveness.
Source: https://bit.ly/2Sx9rJ6