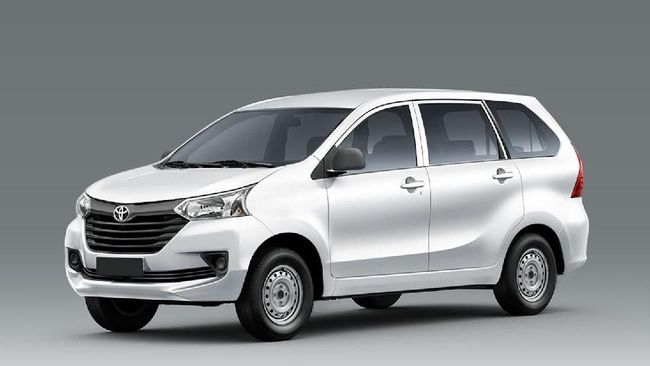 Toyota Avanza
Toyota Claims Avanza Is Still the Best Selling Car during Pandemics
Toyota Astra Motor (TAM) claims Avanza retail sales remain number one even though the wholesales record shows the position of the popular car in the country fell to number 10 in May.
Wholesales, the sale of the Brand Holder Agent to the dealer, Avanza, in May was recorded through data from the association of industry players, Gaikindo, a number of 91 units. Avanza which is usually always number one slipped to the most protruding number in the list of '10 best-selling cars' after previously being in seventh position in April.
TAM Marketing Director Anton Jimmi said Avanza retails in May were 1,298 units. Anton said the acquisition was highest among other Toyota models and competitor brands during the Covid-19 pandemic.
"At Toyota Avanza retail sales number one, as well as the market of all car brands," Anton said via text message, Thursday (6/18).
According to Anton, wholesales data can not be used as a benchmark of selling vehicles or not.
"To see sales, you should refer to retail sales or sales to consumers. If these wholesales are more supply to dealers," he said.
Based on wholesales data in May, the number one position was filled by Mitsubishi Triton's pickup with the acquisition of 279 units. Then the second position is occupied by Suzuki XL7 196 units and the third is Toyota Innova 186 units.
The next position is the Mitsubishi Xpander 173 units, Suzuki Carry 140 units pickup, 136 units APV Suzuki, 114 units Toyota Rush, Suzuki Jimny 112 units, and Mitsubishi Pajero Sport 109 units.
Triton retail in May only 87 units, while Xpander and Pajero Sport, respectively 39 units and 38 units. Toyota Avanza as many as 1,298 units, Toyota Rush 1,264 units, Toyota Innova 1,001 units. While Suzuki Indonesia has not yet informed XL7 retail sales, Jimny, and Carry pickup.
Source: https://bit.ly/3hPSHZ5