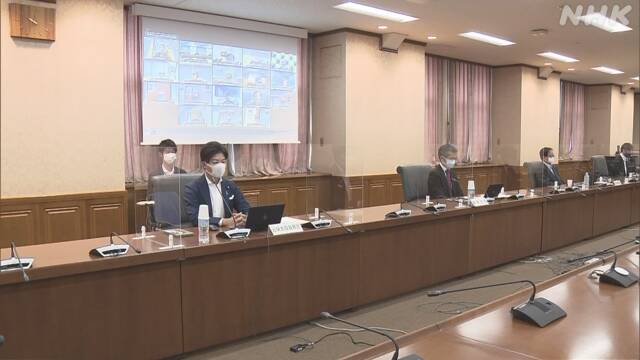 Three regions, including Tokai, raised their economic judgments but cautioned about the future
The Ministry of Finance raised its economic forecast for three of the country's 11 regions, including the Tokai region, while leaving its forecast for the other regions unchanged. Regarding the future, the ministry said, "We need to pay close attention to the impact of the new coronavirus on the regional economy," in light of the situation where the infection of the new coronavirus is spreading.
On March 3, the Ministry of Finance held its tri-monthly meeting of finance bureau chiefs online and compiled an "Economic Situation Report" on the current state of the economy in 11 regions across Japan.
According to the report, the ministry revised upward its economic forecast for three regions: the Tokai region, where automobile-related production activities are recovering on the back of increased domestic and international demand; the Tohoku region, where the employment situation is gradually picking up; and the Kinki region, where personal consumption is picking up.
In contrast, the economic outlook for the other eight regions was left unchanged.
In addition, companies in the Kanto and Okinawa prefectures voiced their concerns about the worsening of their business performance due to the emergency declaration, saying, "Izakaya (Japanese-style pubs) are closed because they cannot make a profit due to the ban on serving alcoholic beverages and the shortened business hours," and "Most of our lodging reservations have been cancelled.
In light of the situation where the infection has spread again and the area subject to the declaration of a state of emergency has been expanded to six prefectures, the economic situation report this time states that "we need to pay close attention to the impact of the trend of the infection on the local economy.
Source: https://www3.nhk.or.jp/news/html/20210803/k10013177991000.html?utm_int=news-business_contents_list-items_001