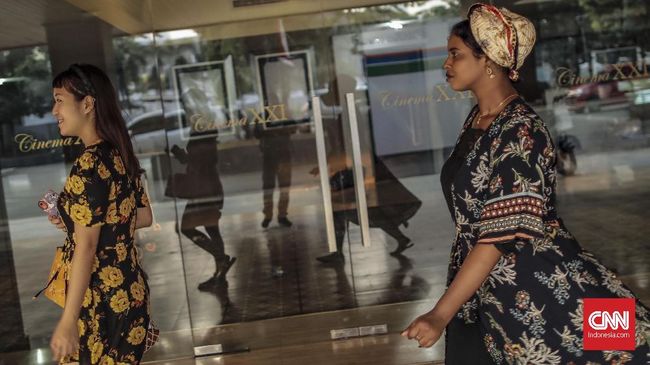 Cinemas allowed to open start this week
This Week Cinemas in Jakarta May Operate Again
The DKI Jakarta Department of Tourism and Creative Economy issued a Decree (SK) for Phase I Extension of the Implementation of the Transitional PSBB stating that the entertainment business sector such as the cinema was permitted to operate as of July 6, 2020.
In the Decree number 140 of 2020, other aspects of the entertainment and recreation industry which are permitted to operate from 6-16 July 2020 are the production of films and outdoor performances.
The decree also stated that reopening entertainment venues in Jakarta must follow a number of protocols and require the signing of an integrity pact at a location that can be seen by visitors. A number of health protocols that must be obeyed are also attached to the decree, such as maximizing workers under the age of 45 years, requiring workers and visitors to wear masks, disinfecting the area, providing hand washing facilities.
In addition, the entertainment business sector referred to in the decree must also provide special PPE trash bins, carry out temperature checks to all parties, implement a self-assessment. For site visitors, they are required to limit physical distance to at least one meter, then are encouraged to use non-cash transactions, and are given a quota limit on the number of visitors to the location.
Visitors are also asked to apply culture and ethics when coughing or sneezing, maintain cleanliness, and still maintain a distance between one another. Theaters in DKI Jakarta have been known to have been closed since March 23rd. The order to close the cinema is listed in Circular Letter 155 / SE / 2020 concerning the temporary closure of the operations of the tourism industry in an effort to guard against transmission of corona virus infection (Covid-19).
Previously, Head of DKI Jakarta's Department of Tourism and Creative Economy, Cucu Ahmad Kurnia said that currently his party was still awaiting the decision of the Covid-19 Task Force Handling Team to reopen the cinema. During the PSBB transition, entertainment venues and shopping centers in Jakarta were reopened. However, DKI Jakarta Governor Anies Baswedan previously had stressed that the reopening of the cinema would not be done in the near future.
Related to that, Cucu said, his party was also still evaluating the transition PSBB that had been running since the beginning of this June. From this evaluation it will be decided to keep closing or opening the cinema.
Source: https://bit.ly/2AFk3A9