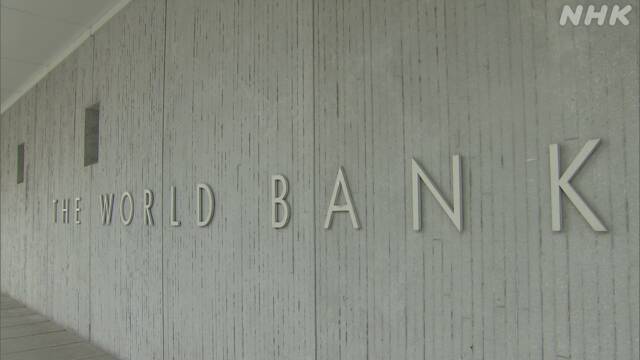 https://www3.nhk.or.jp/news/html/20220608/k10013662211000.html
The World Bank, Global Economic Growth Prediction 2.9% Downward Revision From Last Time
The World Bank has revised down its global economic growth outlook to 2.9%, 1.2 points lower than the previous prediction. it warns that Russia's invasion of Ukraine poses a risk of "Stagflation," in which prices rise and the economy slows at the same time.
The World Bank announced the latest outlook for the world economy on the 7th, lowering the growth rate of this year to 2.9%, down 1.2 points from the previous prediction as of January.
By country and region, the euro area will be reduced 1.7 points and the United States will be reduced by 1.2 points, both of which will be 2.5%.
In addition, China which continues to strictly regulate the new corona virus, will reduce by 0.8 points to 4.3 %, and Japan will reduce by 1.2 points to 1.7%, which is expected to grow in the same 1% range as last year.
The downward revision of the growth rate has spurred soaring energy and grain prices triggered by Russia's military invasion of Ukraine, as well as monetary tightening movements among major countries to curb inflation.
On the other hand, Russia's growth rate which subject to severe sanctions, will fall to minus 8.9%, and Ukraine's growth rate will fall to minus 45.1%.
The world Bank has warned that there is a global risk of "stagflation," which is a simultaneous rise in prices and a slowdown in the economy, and is particularly concerned about food insecurity and worsening poverty in developing countries.
Source: https://www3.nhk.or.jp/news/html/20220608/k10013662211000.html