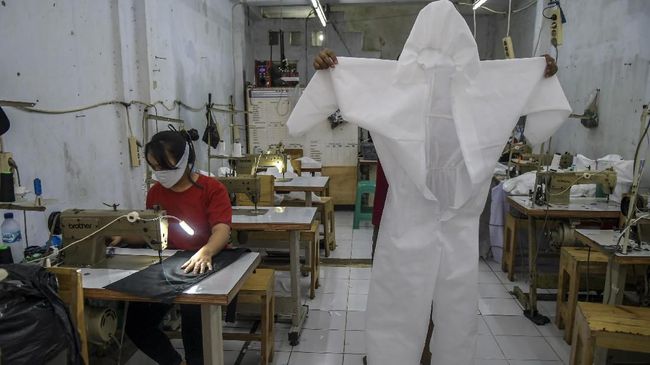 PPE / APD made in indonesia during COVID19 pandemic
The Trade Minister Revokes the Prohibition on the Export of Masks and PPE (APD)
The Minister of Trade Agus Suparmanto reopened the permits of raw materials export for masks, ready-made masks, and Personal Protective Equipment (PPE) in the midst of the transition to Large-Scale Social Restrictions (PSBB) towards a new normal order. Re-export permits were granted to boost trade performance, particularly Indonesian exports.
The permit is contained in Regulation of the Minister of Trade (Permendag) No. 57 of 2020 (Peraturan Menteri Perdagangan (Permendag) Nomor 57 Tahun 2020) concerning Provisions on the Export of Raw Materials for Masks, Masks, and Personal Protective Equipment (PPE). Along with the issuance of the regulation, the ban on the export of masks, masks, and PPE which was previously in force was officially lifted.
Provisions on export bans were previously set forth in Minister of Trade Regulation No. 23 of 2020 concerning Temporary Prohibition of Antiseptic Exports, Mask Raw Materials, Personal Protective Equipment and Masks. The rule has a duration of enforcement from 18 March to 30 June 2020.
He further said that this policy was a support from the government so that the export sector could return to excitement, especially the export of health industry products. Because, he sees this is the right time to increase exports of these goods because the corona virus pandemic or covid-19 is still blanketing the world.
Source: https://bit.ly/3fJACdl