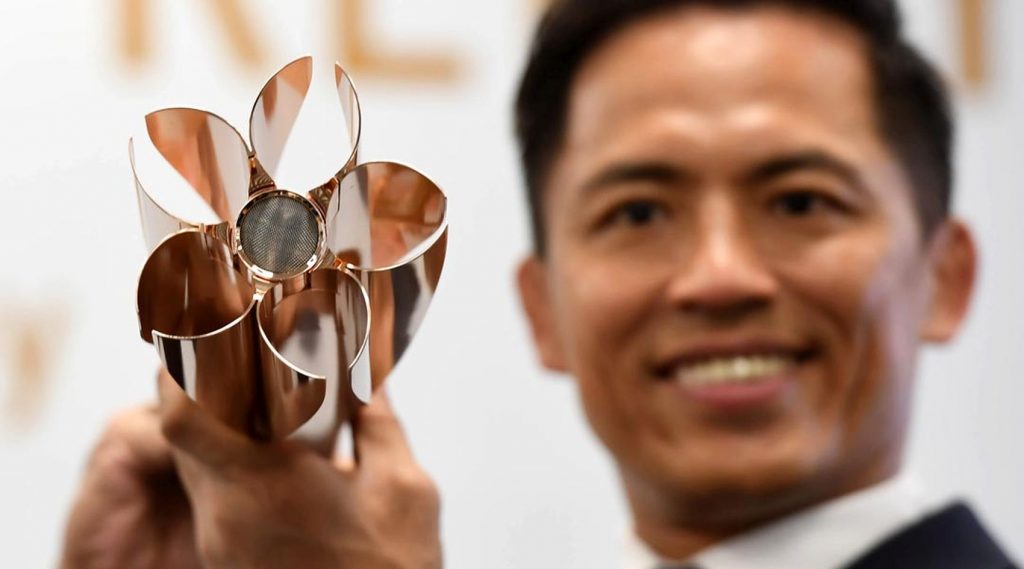 The torch relay for the postponed Summer Olympics will begin in March 2021. (Image via JAPAN Forward)
Summer Olympics 2021 relay torch to begin in March
On Monday, the Tokyo Games organizers announced that the torch relay for the postponed Summer Olympics in Japan will begin anew on 25 March 2021 from Fukushima prefecture, Japanese region hit hard by the nuclear disaster in 2011. The relay torch plan is the same as the postponed Olympics due to the novel coronavirus disease (COVID-19) hitting the world since late 2019.
In early 2020, the torch had been ignited in Olympia, Greece, and arrived in Japan 4 days before it was postponed on 24 March. Currently, the burning torch is shown at the Japan Olympic Museum in Central Tokyo until 1 November.
The torch relay, involving around 10,000 runners, will begin in J-Village soccer training center, and traversing all 47 Japanese prefectures for around 121 days. The torch relay for the Paralympics will begin in August. The condition of the torch relay, including the routes and events, will also monitor the status in each prefecture. The Summer Olympics is scheduled to start on 23 July 2021, while the Paralympics will follow on 24 August.
Initially, the organizers intended to make the torch relay shorter, as the cost of the postponed Summer Olympics is already swollen. However, after receiving strong disapproval from the local organizers, having invested so much at stake, the organizers play along. Some reductions are put into consideration in order to cut costs and streamline.
Source: https://bit.ly/3jaK3o8