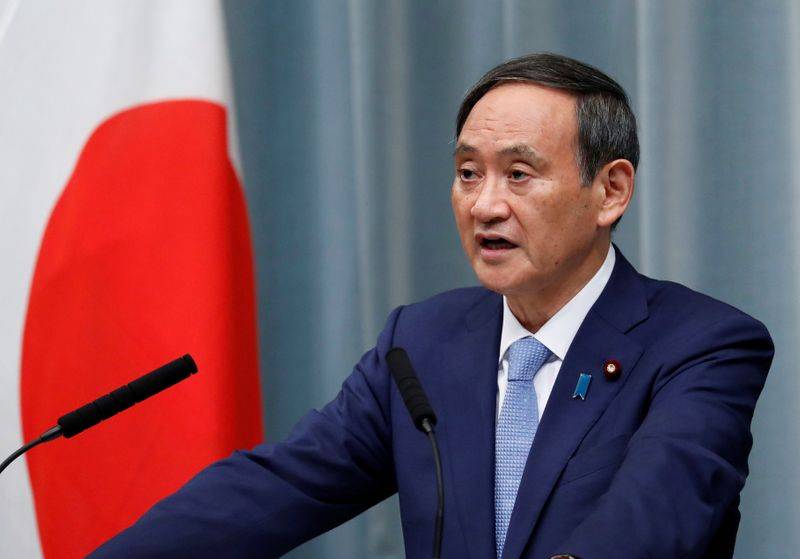 PM of Japan, Yoshihide Suga, wants to make sure the one-year delayed Olympics will run as planned. (Image via The Star)
Suga supports Tokyo Games
As Yoshihide Suga was appointed as the new Prime Minister (PM) of Japan after an extraordinary Diet session on Wednesday, he has to do justice to the one-year postponement of the Summer Tokyo Games due to the novel coronavirus disease (COVID-19) pandemics. Rest assured, Suga said that he will stand side-by-side the delayed Tokyo Games, held next year.
The head of the Tokyo Games organizing committee, Yoshiro Mori, confirmed the issue. Mori said that the Japanese PM is committed to realizing next year's Summer Olympics and Paralympics. The same message had been relayed by Mori to the head of the International Olympic Committee (IOC), Thomas Bach. Speaking on Thursday at his office, Mori said that Bach was very pleased to hear the positive statement by the PM. Even more, Bach stated that he could not wait to fly to Japan himself and thank Suga for his arduous commitment.
Mori also told Bach about the appointment of two Olympic-related ministers in Japan, Education Minister Koichi Hagiuda and Olympic Minister and former Olympian Seiko Hashimoto, as the sign that Suga really takes the Summer Olympics and Paralympics seriously.
Currently, the Tokyo Games organizing committee said that the 2021 Olympics will start in early July 2021 in spite of the pandemics. That's the only certainty. Regarding the venue, the cost, and the attendance capacity, they remain up in the air for now until next year.
Source: https://bit.ly/3kntDZy