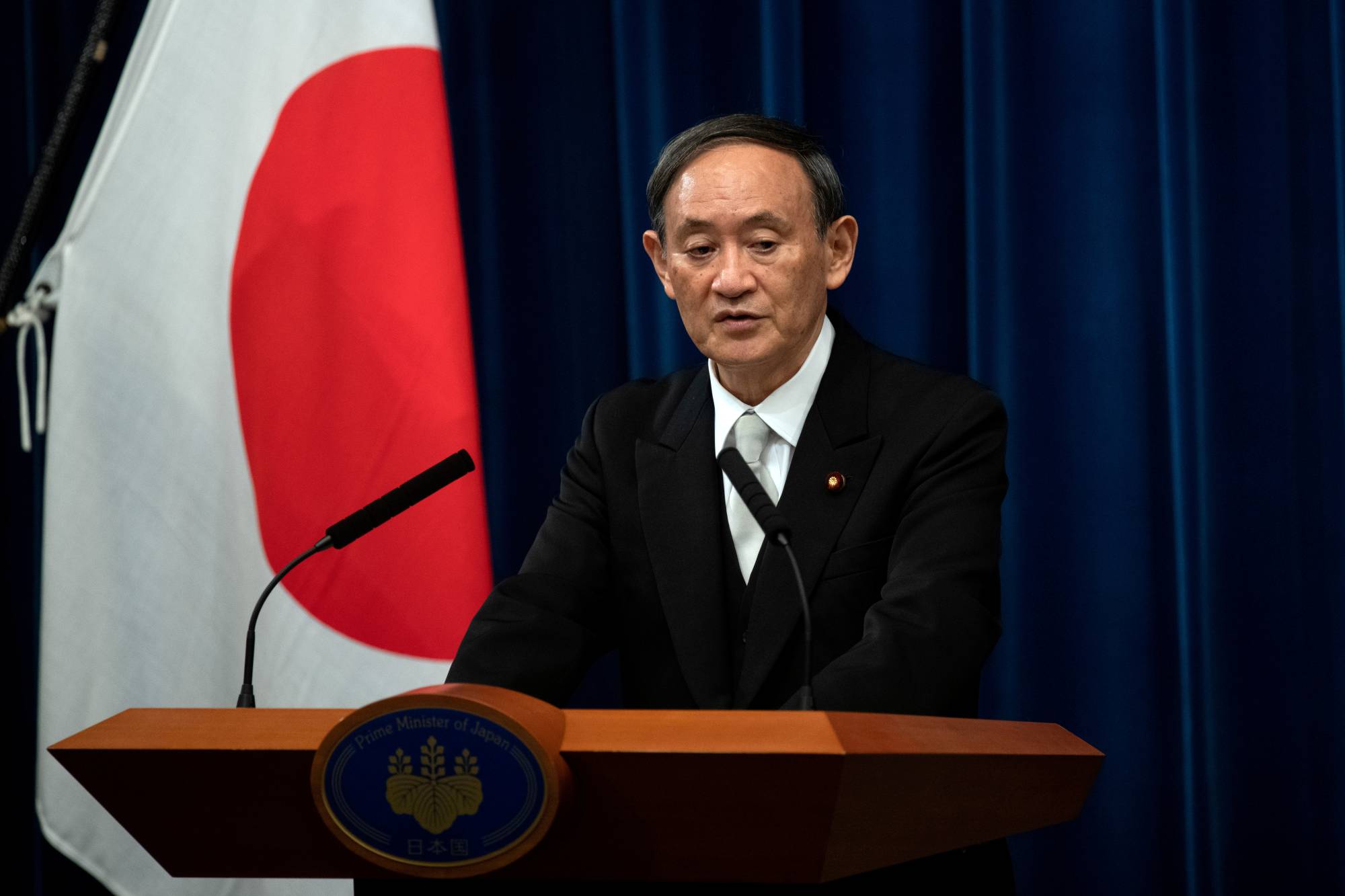 Prime Minister of Japan, Yoshihide Suga. (Image via The Japan Times)
Suga announces new measures to tackle COVID-19
On Wednesday, Japan decided to expand the state of emergency to another seven prefectures in order to cover more than half of the Japanese population. Moreover, the Prime Minister of Japan, Yoshihide Suga, stated that Japan will accelerate the exemption of entrance for visitors with business purposes and with residency permits. In other words, Japan will restrict foreign visitors as long as the state of emergency is active.
Less than a week ago, Suga imposed a state of emergency in Tokyo and its three vicinities: Chiba, Kanagawa, and Saitama. Then, the Prime Minister announced the extension of the state of emergency to seven more prefectures in Western and Central Japan to curb the novel coronavirus disease (COVID-19) infection and prevent it from touching smaller cities, where the healthcare system is weaker. The state of emergency has been running since Thursday, until 7 February.
While the state of emergency might "hurt", Suga asked the understanding of the Japanese people as the measures will "turn the tide". These seven prefectures are Osaka, Kyoto, Hyogo, Fukuoka, Aichi, Gifu, and Tochigi. Under the state of emergency, the businesses are asked to cut their business hours until 8 p.m, urge 70 percent of their employees to work from home, and the citizens are asked to refrain from going out except if it is really necessary.
However, Suga, having taken the seat since mid-September, was criticized for his tardiness in announcing the state of emergency as the COVID-19 infection and mortality have doubled over the past months, to 300.000 and 4,100. The matter is, Suga announced the state of emergency after the local prefectural governors had asked him to do so. While the cases resurge, Japan still has fewer infections compared to countries its size.
Earlier, Suga pledged to curb the COVID-19 infection, recover the crippling economy, and successfully hold the postponed Summer Olympics this upcoming summer. Previously, Japan made it through the COVID-19 without any lockdown. However, the experts warned that the Japanese people became less cooperative. Moreover, the resurgence of COVID-19 cases put a heavier burden on the crumbling healthcare system.
Therefore, Suga has a plan for legal revision in the parliament next week. His objective is to penalize business owners who don't comply with the COVID-19 preventive measures. For business owners complying with the regulation, Suga promises compensation. Not only business owners but also Suga seeks to penalize "naughty" patients who don't obey self-quarantine measures or cooperation with the health officials.
Source: https://bit.ly/3qncx1d