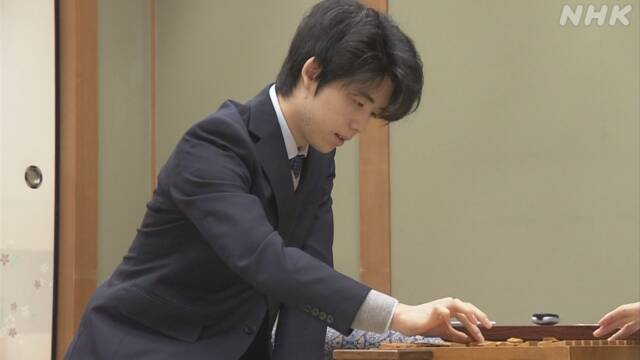 Sota Fujii, 7th Dan,
Shogi World : The Youngest Title Challenge Possible On Schedule
In response to the cancellation of the emergency declaration, the Japanese Shogi Federation decided to re-open one of the eight major titles, on the 8th of next month.
Sota Fujii was able to set record as the youngest title challenge on a scheduled basis. Sota Fujii, 7th Dan, currently he in the semi-finals of the tournament that decides the challenger of one of the eight major titles, the game of holy chess, and is approaching two more wins until his first title challenge.
If 7th Dan Fujii wins the tournament and wins the 5th match on the 8th of next month, he will be "17 years, 10 months, 20th" during the title challenge and this is the 31st year in which the current youngest record set at"17 years, 10 months, 24 days" title challenge that was set up by Nobuyuki Yashiki. 7th Dan Fujii will play in the semi-finals on the 2nd against the top shogi player Akihiko Sato Kudan who has won the "master" for the third term.
On the 25th, the opening station of the 5th match of the 91st Hulic Cup Kisei Holy Match will be held in Tokyo on June 8 after the declaration of an emergency situation accompanying the spread of new coronavirus has been lifted in all prefectures.
It was The Japanese Shogi Federation announced. The youngest shogi player, Sota Fujii, 7th Dan (17), had the possibility to challenge the eight major titles in history, which was once considered to be really tough.
Source: http://shorturl.at/iwRS7