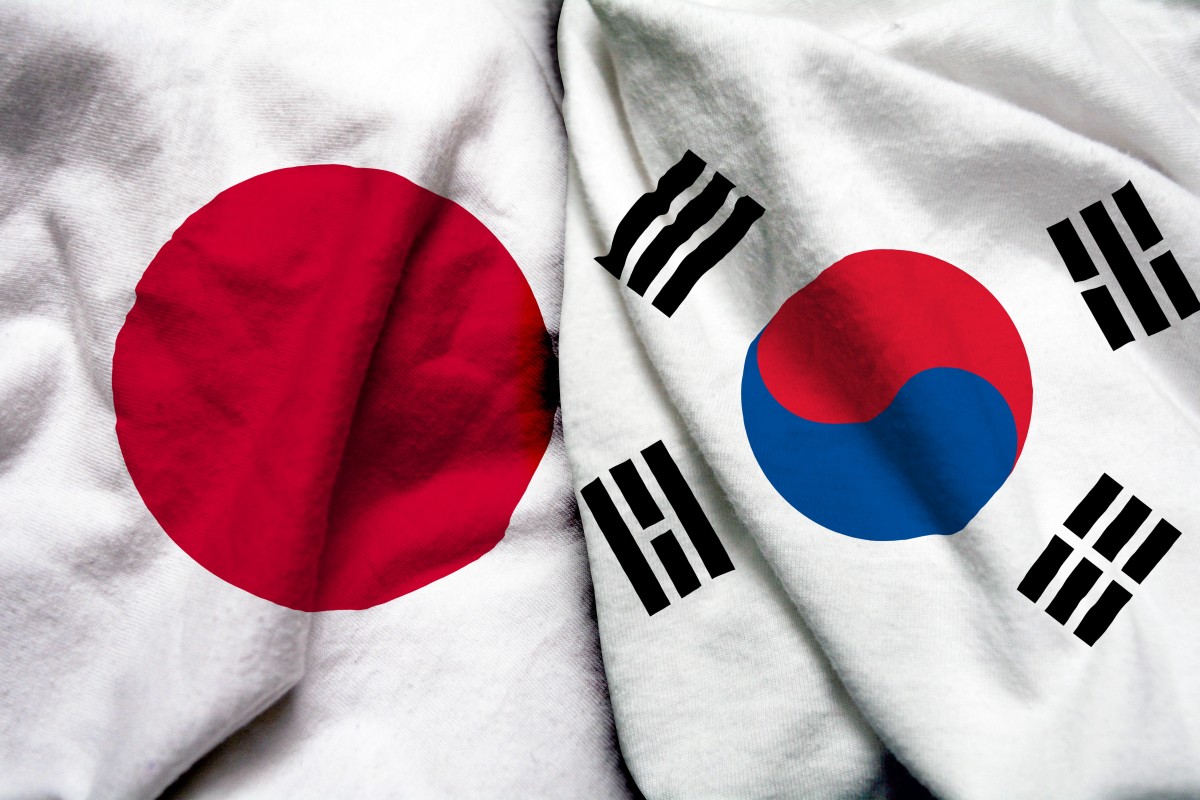 Japan and S. Korea flags. (Image via US Naval Institute/USNI News)
S. Korean orders Japan to compensate for comfort women
The South Korean (S. Korean) court ordered the Japanese Government on Friday to compensate for the 12 sex slaves or their families during World War II, euphemistically called "comfort women". According to Yonhap, the Central District Court of Seoul sentenced Japan to pay 100 million won for each sex slave, The ruling came from the legal process that began 8 years ago, and some original plaintiffs have passed away, replaced by other family members.
Allegedly, the decision might deter Japan and S. Korea relations even further. Both countries are the major U.S allies in Asia, in terms of politics and economy, to face the growing assertiveness by China and the nuclear-armed N. Korea.
While they are technically allies, Japan-S. Korea relations are strained by Japan's colonial rule over the Korean Peninsula in the early 20th century. Their relations slumped to their worst under the administration of the current President of S. Korea, Moon Jae-in.
According to historians, up to 200.000 women from Korea and China were forced to work at the brothels run by the Japanese military during WWII. Seoul Central District Court will also rule another "comfort women" case against Japan by another 20 women and their families.
Still, Tokyo refused the ruling and stated that the compensation issues for their colonial rule had been settled in the 1965 treaty to normalize the diplomatic relations between the two neighboring countries. Under the 1965 treaty, Japan paid a total of $800 million for financial recovery, and S. Korea used the aid to recover as an economic power in Asia. Therefore, the document stated that both countries have settled the matter completely.
Moreover, the Japanese Government stated that it was not directly responsible for the abuses during the wartime, saying that the victims were recruited by other civilian while the military brothels were commercially operated.
Previously, in 2015, Japan and S. Korea had also reached an agreement with Japan apologizing and paying 1 billion yen for survivors. However, Moon Jae-in stated that the agreement was faulty and therefore nullified. As the relations further deteriorated, the diplomatic dispute affects the trade and security ties between the two neighboring countries.
Source: https://bit.ly/35n5spj