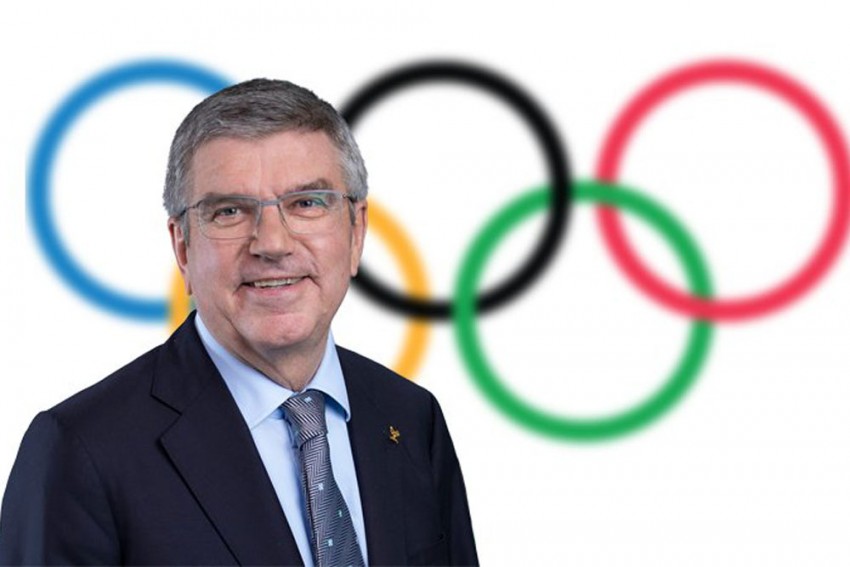 Thomas Bach was re-elected as the President of IOC. (Image via Outlook India)
Re-elected, Bach promises safe and sound Summer Olympics
Re-elected for the second term as the President of the International Olympic Committee (IOC), Thomas Bach pledged on Wednesday to make sure that the Summer Olympics in Japan this year will be safe and secure. Bach added that the foreign spectator's matter will be decided as soon as possible.
Previously, the Summer Olympics in Japan was postponed to 2021 from 2020 due to the emergence of the novel coronavirus disease (COVID-19) pandemic.
While it is certain that the Summer Olympics will go on in July 2021, Bach said that the problem is how this major sports event will be held. Therefore, Bach assured that the IOC is working hard with the organizing committee in Japan to ensure that the Summer Olympics could be held in a safe, peaceful manner as a prove that mankind is resilient enough to face the COVID-19 pandemic.
By the end of March, the Japanese organizing committee will have to decide on the foreign spectators at the 34 Olympic venues. Reportedly, the Japanese organizing committee is concerned that it will trigger another wave of COVID-19 widespread. Bach gave them the deadline to decide until May or June.
Bach was re-elected as the President of IOC with 93 of 94 valid votes. By the age of 38, Bach, the former German fencing athlete, was already an IOC member and went to establish his influence before being elected as the 9th President of IOC in September 2013, succeeding Jacques Rogge.
After becoming the IOC President, Bach has to monitor the 2014 Sochi Winter Olympics in Russia and the 2016 Rio Summer Olympics in Brazil. Both were considered to be politically troublesome. Moreover, Bach also had to deal with the state-sponsored doping saga involving Russian athletes.
Beginning his new term, Bach is facing the pandemic-stricken Summer Olympics in Japan. Bach is praised to still hold the postponed 2020 Summer Olympics with the cost cut and streamlined bidding processes. However, just six months after the 2021 Summer Olympics in Japan, Bach will have to supervise the 2022 Winter Olympics in Beijing with the COVID-19 pandemic lurking around the corner.
Source: https://bit.ly/2PKhIuU