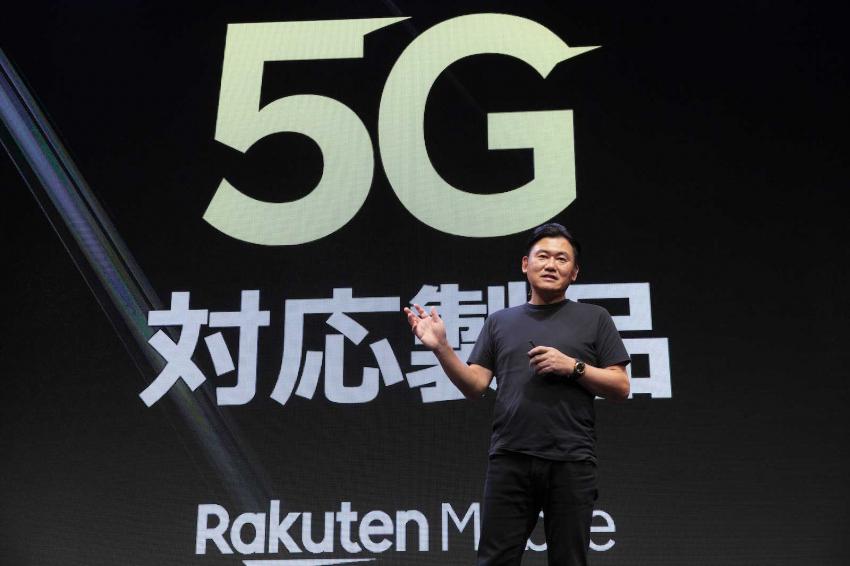 CEO and founder of Rakuten, Hiroshi Mikitani, introduces Rakuten's 5G plan, Un-Limit V, and its phone, Rakuten Big. (Image via Rakuten Mobile)
Rakuten launches 5G service and phone
On Wednesday, Japanese e-commerce and online retailing company, Rakuten Mobile Inc., announced that it will launch "Un-Limit V", its own 5G service for ¥2,980 per month that covers Tokyo, Kanagawa, Saitama, Osaka, Hyogo, and Hokkaido for now. The flat-rate plan's price is the same as the UN-LIMIT, Rakuten's 4G service. Therefore, those who possess a 5G-enabled device may switch to Un-Limit V immediately by Rakuten Mobile App. If you find no time, no worry as the plan will be automatically upgraded between 12 October and 30 November at no additional charge.
With the Un-Limit V, Rakuten also announced: "Rakuten Big", Rakuten's first 5G-enabled smartphone. At ¥69,800, Rakuten Big offers a 6.9-inch screen, Snapdragon 765G processor, 6GB of RAM, 128 GB of internal storage, and a 65MP camera. Launched on Wednesday, Rakuten Big is available on Rakuten's online store and mobile store in Futako-Tamagawa.
Rakuten promises that by March 2021, all 47 prefectures in Japan will be able to enjoy 5G service by Rakuten. The founder and CEO of Rakuten, Hiroshi Mikitani, mentioned the astronomical mobile rates have become a "hot topic" and claimed that Rakuten is "70% cheaper" than its competitors. Mikitani then assured that indulging 5G's fast connectivity does not have to come with a price more expensive than that of 4G.
In Japan, major mobile companies charge ¥7,000/month for a 5G subscription plan. Moreover, Rakuten promises that if the plan snatches more users, the mobile prices in Japan could follow suit. Executive VP and CTO of Rakuten, Tareq Amin, said that Rakuten could offer 5G service at a cheap price due to the reduction of the mobile base stations' cost through architecture innovations.
Source: https://bit.ly/3imRHdM