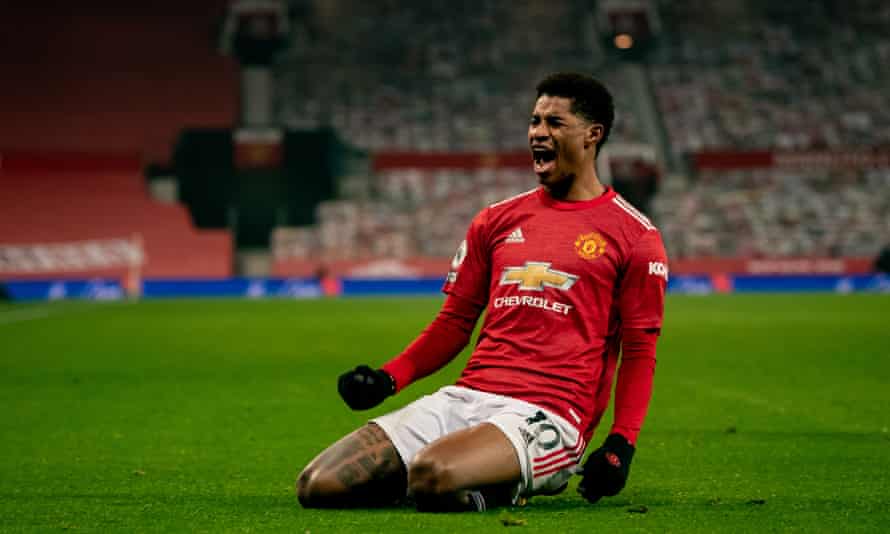 Manchester United's no. 10, Marcus Rashford, celebrated after scoring a late goal against Wolverhampton Wanderers last night. The Red Devils secured the second position at the end of 2020. (Image via The Guardian)
Premier League delay looms large over new COVID-19, managers divided
Due to the emergence of the new novel coronavirus disease (COVID-19) mutation, there is a huge possibility that the Premier League (PL) will be postponed for two weeks in January 2021. Moreover, the PL clubs' officials already held a meeting to discuss the possibility. The meeting came after PL announced the record-breaking of the COVID-19 cases in the English league since May 2020. This week, there were 18 cases from 1,479 tests on the players and club officials.
The rumors received various opinions. For example, the manager of Manchester United, Ole Gunnar Solskjær, and his West Bromich Albion counterpart, Sam Allardyce, see it from two different perspectives. Allardyce is one of the managers supporting the postponement to anticipate the widespread of the new COVID-19 mutation, spreading 70 percent faster than its primary type.
As quoted by Sky Sports, Allardyce thinks that it is better safe than sorry. As the new COVID-19 variant spreads faster, the former England National Team gaffer thinks it is better to delay one of the world's most prestigious soccer league. The 66-year-old gaffer himself is afraid of contracting the COVID-19. Therefore, if the 2-week delay is the only option, then it has to be done.
So far, the new COVID-19 mutation had caused two fixtures to be delayed this month: Aston Villa vs. Newcastle United in early December 2020, and Manchester City vs. Everton this week. The upcoming Thursday's match between Tottenham Hotspur vs. Fulham is also likely to be postponed, as Fulham announced positive cases.
On the other hand, Solskjær thinks that postponement is unnecessary. The manager of the Red Devils, who just won their game 1 - 0 against the Wolverhampton Wonderers last night, stated that his players and club officials have already followed health protocols against the COVID-19. Moreover, the postponement will not benefit the competition, whatever the reason will be. Quite a rough year for the English soccer industry as the COVID-19 strikes, Solskjær does not think that postponing the PL will do any difference.
Source: https://bit.ly/2L9bB0M