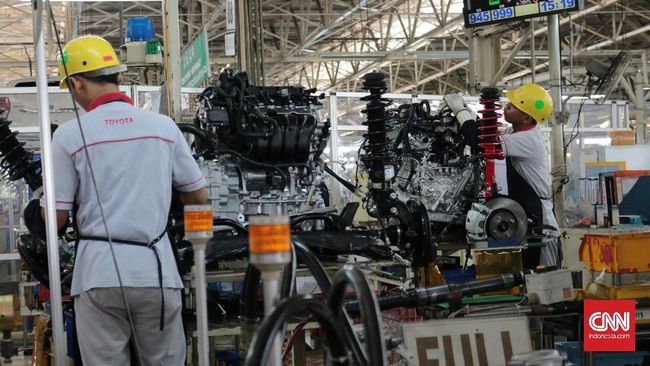 Toyota manufacturing in indonesia
One worker positive Corona, Toyota Cars in RI Guaranteed Corona Free
Toyota Motor Manufacturing Indonesia (TMMIN) announced one of its employees working as a plant operator positively infected by a corona outbreak (Covid-19).
The man in his 20s works as an operator at the Toyota factory in Karawang, West Java. He was tested positive on May 12 after undergoing a PCR (Polymerase Chain Reaction) test or commonly called a swab test.
TMMIN explained that they had conducted a comprehensive handling of these positive employees. The employee is currently undergoing isolation procedures at the hospital and is receiving medical treatment.
The company ensures that this case does not affect manufacturing and sales activities. TMMIN also guarantees the safety of all Toyota products and services free from this outbreak.
The Toyota plant in Karawang is the production site for many models including Yaris, Vios, Sienta, Innova, and Fortuner. TMMIN also has a factory in Sunter, North Jakarta, which manufactures engines and stamping parts.
"We guarantee the safety of all Toyota products and services," TMMIN said
TMMIN also said it would continue to prevent the spread of Covid-19. This is done at every level of business, from the production stage to the sale of Toyota Indonesia cars.
"According to the procedure and as a precaution, we have implemented health protocols such as deep cleaning, trace & test, and other health protocols," wrote TMMIN.
The TMMIN factory has been declared stopped from most activities on April 13-17 the impact of the outbreak which was later extended to April 13-24 due to large-scale social restrictions (PSBB). The factory then operated again by carrying out health procedures
Source: http://shorturl.at/jHPU1