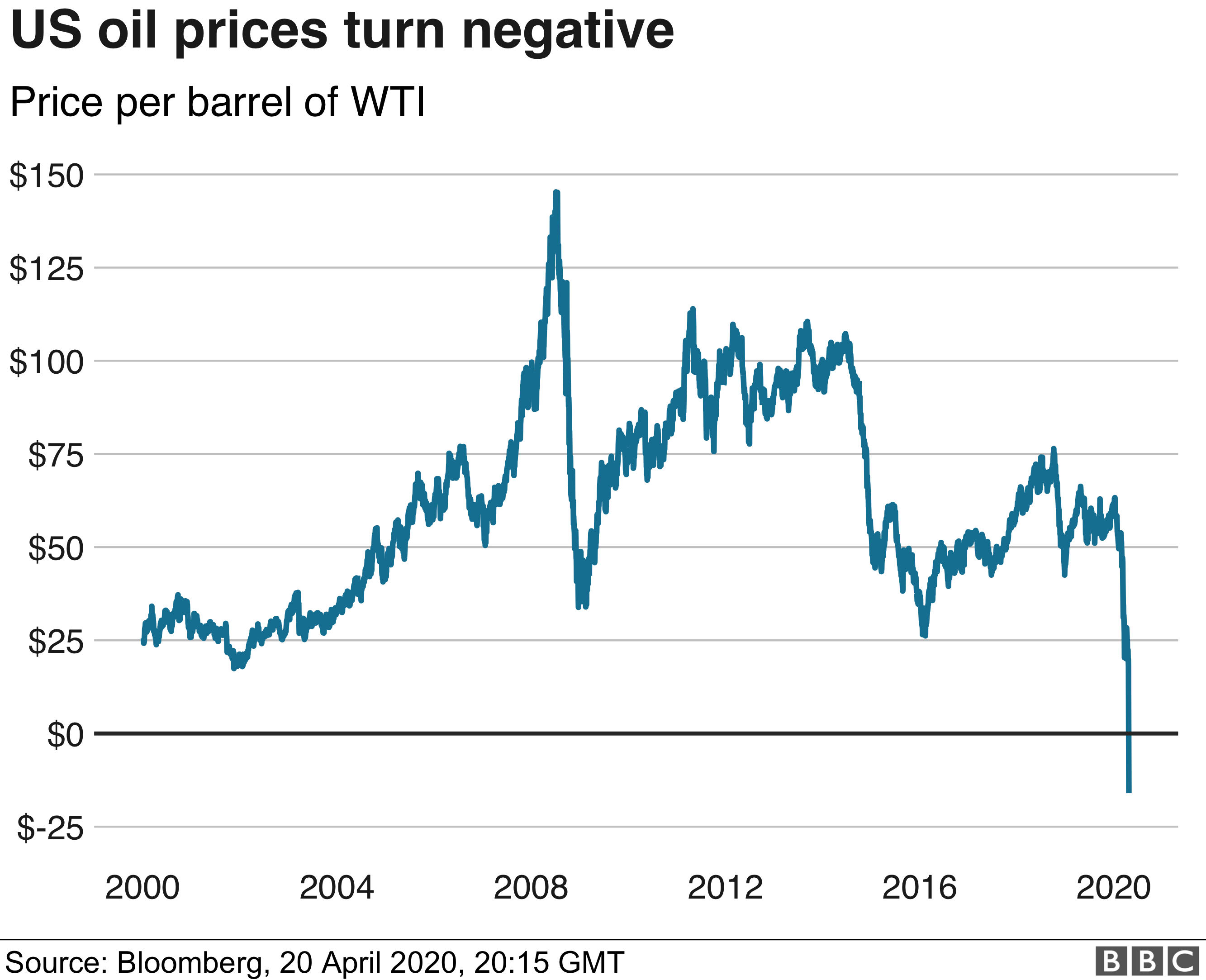 US Oil Price Turn Negative
Oil prices collapse as coronavirus demand
The coronavirus pandemic has caused oil price drop rapidly. For the first time in history, the oil prices of US oil has turned negative. This issue got the double shock by Saudi-Rusia price war.
The issue of price war has caused oil prices to collapse to levels that make it impossible for US shale oil companies to make money. US crude for May delivery turned negative on Monday -- something that has never happened since NYMEX oil futures began trading in 1983. It was easily the oil market's worst day on record (cnn).
That means oil producers are paying buyers to take the commodity off their hands over fears that storage capacity could run out in May.Demand for oil has all but dried up as lockdowns across the world have kept people inside.
Many oil companies took on too much debt during the good times. Some of them won't be able to survive this historic downturn. As a result, oil firms have resorted to renting tankers to store the surplus supply and that has forced the price of US oil into negative territory.
The severe drop on Monday was driven in part by a technicality of the global oil market. The dire outlook in the oil industry will make it very difficult for companies attempting to reorganize in Chapter 11 proceedings to get the required financing and support. Debtholders who would normally swap their debt for equity may not want that equity.
That means, unlike the 2014-2016 crash, some oil companies may not survive altogether.
Source: http://tiny.cc/v6ignz