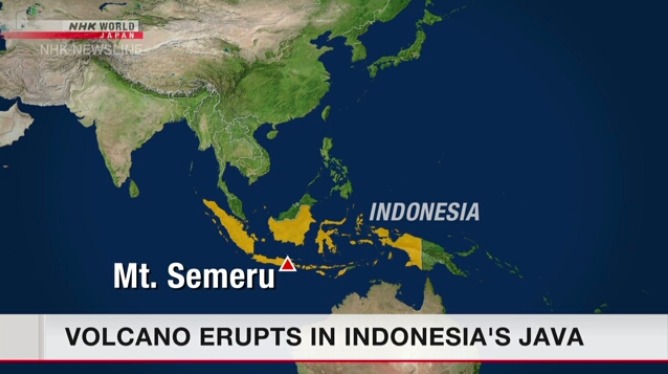 No threat of tsunami for Japan after Indonesia volcanic eruption
Japan's Meteorological Agency says there is no threat of tsunami for the country after the Semeru volcano on Indonesia's Java Island erupted on Sunday.
The agency says the eruption occurred around 9:18 a.m., local time. It says images from its Himawari-9 weather satellite showed the spread of the volcanic ash.
An Australian volcanic ash advisory center says the ash reached a height of about 15 kilometers.
Japanese officials said no significant changes in tide levels were observed along the coasts of Japan and other countries for almost seven hours after the eruption.
Source: https://www3.nhk.or.jp/nhkworld/en/news/20221204_20/