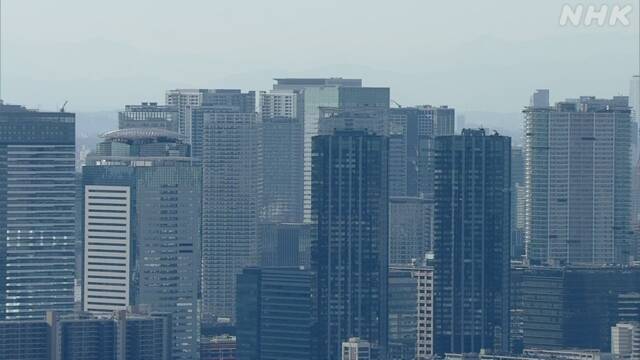 https://www3.nhk.or.jp/news/html/20220620/k10013680521000.html
Newly built condominiums in the Tokyo metropolitan area in May Average price of 60 million yen, rising for the first time in 2 months
The average price of newly built condominiums released in the Tokyo metropolitan area last month was over 60 million yen, up 3% from the same month last year, the first increase in two months. According to the research company, "Because of the strong demand, it is expected that the increase in material prices will be added to the selling price in the future."
According to the research company "Real Estate Economic Research Institute", the average price per unit of newly built condominiums released last month in Tokyo, Kanagawa, Saitama, and Chiba is 60,880,000 yen, 180 from the same month last year. It increased by 3% in terms of 10,000 yen.
The main factors are that high-priced tower condominiums such as Ikebukuro and Kachidoki were released in the 23 wards of Tokyo, and that properties near the station were released one after another even in the suburbs.
By region:
Tokyo's 23 wards are 77.6 million yen, 11.9% from the same month last year. Saitama Prefecture is 60.4 million yen, 28.2%, and Chiba prefecture is 47.21 million yen, 7.3% Each exceeded, but in Kanagawa prefecture, there was no sale of a large property, so it was 49.82 million yen, which was 7.5% lower.
According to the research company, "Demand for new condominiums continues to be strong, so it is expected that increased costs such as rising material prices will be added to the selling price for properties to be released in the future, and the average price will be in the future. Will continue to be at a high standard. "
Source: https://www3.nhk.or.jp/news/html/20220620/k10013680521000.html