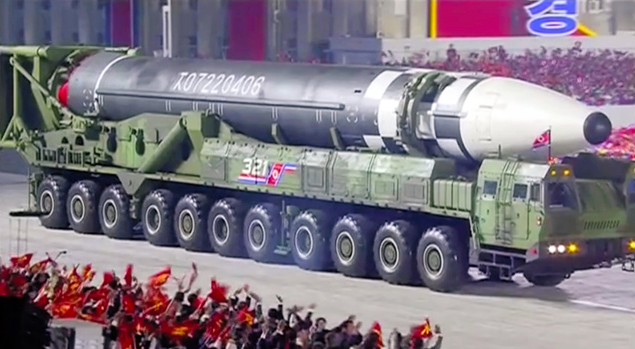 日米共同開発の新型ミサイル、ICBMの迎撃実験に成功
New missile jointly developed by Japan and the United States
The US Department of Defense Missile Defense Agency announced on the 17th that the new interception missile "SM3 Block 2A" on board the Aegis ship jointly developed by Japan and the United States has succeeded in intercepting an intercontinental ballistic missile (ICBM). This is the first successful ICBM interception experiment with a missile launched from a ship.
In October, North Korea unveiled an ICBM that is said to be within the range of the US mainland and an ICBM that seems to be a new model at a military parade to coincide with the 75th anniversary of the Workers' Party of Korea. While refraining from the transition to the next US president, Biden, the United States is expected to show the ability to intercept ICBMs from Aegis ships at sea in addition to ground-based interception missiles, with the aim of restraining them.
According to the Missile Defense Agency, on the night of the 16th, Hawaii time, a simulated ICBM was fired from a facility in the Marshall Islands into the waters of northeastern Hawaii, and Aegis ship John Finn fired SM3 Block 2A, destroying the target.
In a statement, Missile Defense Agency Director Hill emphasized the improvement of missile capabilities, saying, "We have demonstrated that an Aegis ship equipped with SM3 Block 2A can intercept ICBM-class targets."
Source: https://digital.asahi.com/articles/ASNCL2VKXNCLUHBI002.html?pn=3