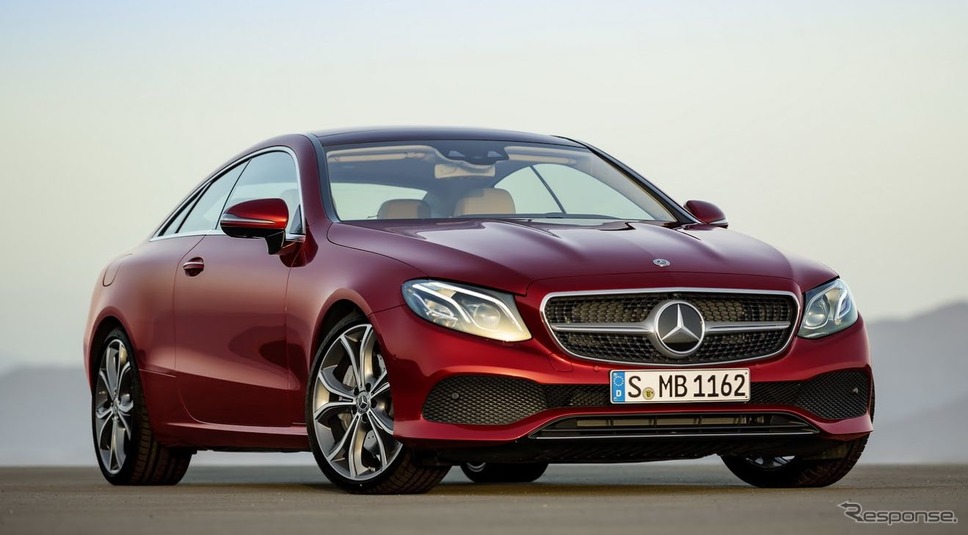 New Mercedes-Benz
New Mercedes-Benz E- Class Coupe announced on May 27
Mercedes-Benz announced on May 18th, "E Class Coupe" (Mercedes-Benz E-Class Coupe) improved new model at "Meet Mercedes DIGITAL" to be held on May 27th
The current E-Class coupe made a world premiere at the Detroit Motor Show 2017 held in the United States in January 2017. It appeared after a model change for the first time in about eight years.
The current E-class coupe pursues a beautiful form that follows the theory of the coupe, like the "S-class coupe" and "C-class coupe". At the same time, with the goal of "stylish and sporty", we aimed for a dynamic design.
The current body size is 4826mm long, 1860mm wide, 1430mm high, and 2873mm wheelbase. 123mm longer, 74mm wide, and 32mm taller than conventional models. The wheelbase is an extension of 113mm.
The effect of increasing the body size has expanded the interior space. Compared to the conventional type, the overhead space in the front seat is expanded by 18 mm. 50mm around the shoulder and 38mm around the elbow. The space around the rear seats also has 74mm more space.
In addition, the cooperation with smartphones has been strengthened. Infotainment has been strengthened with a 17.8 cm wide monitor in front of the driver and a 21.3 cm wide monitor in the center of the dashboard.
Source: http://shorturl.at/akyXZ