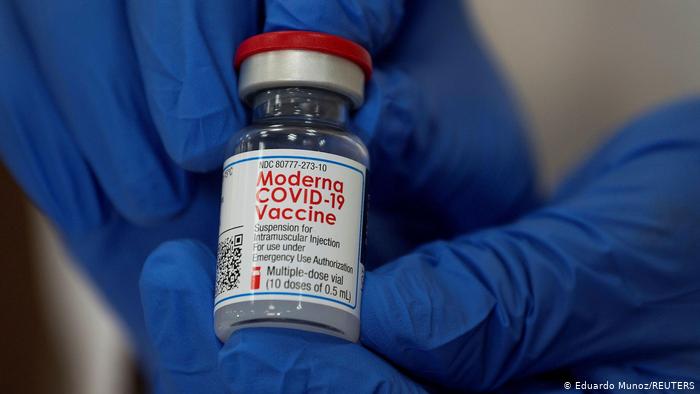 Moderna vaccine for COVID-19 might have to wait until May to be available in Japan. (Image via Deutsche Welle)
Moderna's approval in Japan to wait until May
Regarding the approval for the Moderna vaccine against the novel coronavirus disease (COVID-19) in Japan, the American vaccine might have to wait until May while conducting local clinical trials. The speculation would be a doubt that a nationwide vaccination would be possible before the postponed Summer Olympics and Paralympics in Japan.
As the Summer Olympics will start on 23 July, Japan secured some 540 million doses of COVID-19 vaccines. It is the biggest quantity in Asia and more than enough for its population. However, Japan has to test the Moderna vaccine locally before passing approval.
Several countries already accelerated the review process to allow mass vaccination. While countries like the U.S, Canada, and Israel had already passed the vaccine, Moderna's trial in Japan, being handled by Takeda Pharmaceutical, is about to start just this month. The trial might take months to complete, with May as its best-case scenario. Moderna has not responded to the news.
Not only Moderna but also COVID-19 vaccines from AstraZeneca-Oxford University is also being tested in Japan. Pfizer-BioNTech is the only vaccine under regulatory review in Japan. From AstraZeneca-Oxford, Japan had bought 120 million doses, while from Moderna, Japan took 50 million.
Casting the regulatory aside, the production and logistical hurdles will also make it harder for the COVID-19 vaccine to be distributed effectively in Japan, as the world's third-largest economy is facing the third wave of the pandemic. On Thursday, the country recorded 7,000 new cases, breaking a new record; thus, the Prime Minister of Japan, Yoshihide Suga, announced a state of emergency in Tokyo and its three neighboring prefectures, Chiba, Kanagawa, and Saitama.
Previously, Pfizer-BioNTech had done its first and second clinical trial in Japan in the Autumn and announced in late December that they had applied for the approval in Japan. Simultaneously, the Pfizer-BioNTech vaccine has already been distributed in Great Britain and the U.S. Suga hoped the Pfizer-BioNTech vaccine could be distributed by the end of February.
AstraZeneca-Oxford already started its trial in September 2020, yet it has not applied for approval yet. Despite that, the vaccine by the British-Swedish pharma is already approved in India and Great Britain and applied for approval in S. Korea and Mexico. AstraZeneca refused to comment on the distribution in Japan, noting the confidentiality with the government.
Source: https://bit.ly/3ou4wqK