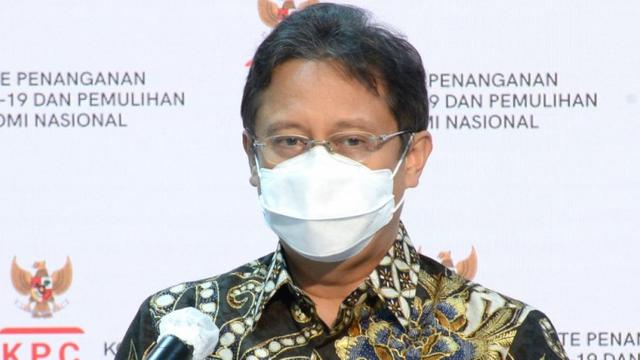 Indonesia's Health Minister, Budi Gunadi Sadikin. (Image via Liputan6)
Ministry of Health: No EUA, no COVID-19 vaccination
Indonesia's Health Minister, Budi Gunadi Sadikin, asserted that the Indonesian Government will not start the vaccination program for the novel coronavirus disease (COVID-19) if the National Agency of the Drug and Food Control (BPOM) has not said so.
Speaking on Monday during a press conference at Jakarta Presidential Palace, Budi Gunadi said that BPOM, as an independent agency, has the authority to determine which vaccine should and should not be used. Therefore, without BPOM's approval, then the vaccination program must wait.
On the other side, Budi Gunadi was relieved knowing that the Indonesian Ulema Council (MUI) has declared that the Chinese-flagged vaccine, CoronaVac from Sinovac, is "halal", meaning that it is allowed to be used according to the Islamic standard. Therefore, Sinovac is just waiting for the emergency use authorization from the BPOM. Meanwhile, Sinovac is still waiting for BPOM's EUA which was scheduled to be announced today afternoon.
The newly appointed Health Minister and also the former President Director of the Mandiri Bank also hopes that BPOM will release its approval immediately so that the vaccination may start. And, he reiterated that without it, the Indonesian Government cannot commence the vaccination program.
Budi Gunadi then restated the plan that the Indonesian Government will start the vaccination program on Wednesday this week. Moreover, the President of Indonesia, Joko Widodo (Jokowi), will be the first Indonesian to receive the COVID-19 vaccine.
Source: https://bit.ly/3q9soQU