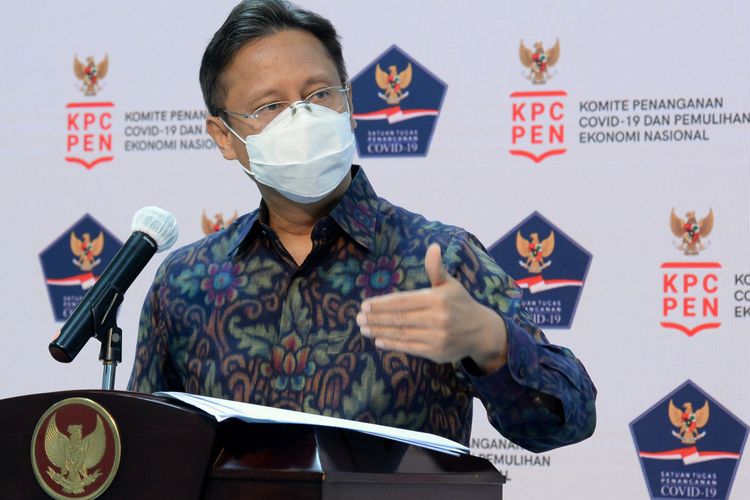 Indonesia's Health Minister, Budi Gunadi Sadikin. (Image via Kompas)
Ministry of Health allows medical teams without STR to treat COVID-19 patients
Indonesia's Health Minister, Budi Gunadi Sadikin, stated that Indonesia is facing a health workers crisis in handling the novel coronavirus disease (COVID-19) pandemic. To solve the matter, the Indonesian Government reportedly has loosened the requirement for health workers.
Speaking on Monday through Presidential Secretariat's official YouTube account, Budi Gunadi stated that those who want to enroll for the health workers are freed from the STR requirement. Previously, the newly appointed Health Minister estimated that the amount of nurses without STR is about 10,000 people, while doctors without STR are about 3,000-4,000 people. For doctors. Budi Gunadi stated that his team is considering that they could be dispatched immediately to treat COVID-19 patients.
Moreover, Budi asserted that in this time of distress, Indonesia is desperate for more health workers. While the COVID-19 is still raging, these health workers are getting more exhausted than ever and therefore, need more backups.
For your information, STR is a written acknowledgment given by the government to the health workers who possessed a certificate of competence. Health workers with STR are allowed to hold health services. The requirements for STR are an education certificate and a certificate of competence given when one has passed the education program and trials. While the education certificate is awarded by the university, the certificate of competence is given by the Directorate General of Higher Education (DIKTI).
STR is effective for 5 years and extendable. According to the Regulation of the Health Ministry 1796 of 2011, STR may be extended by the participation of the health worker in education and/or training, scientific activity in accordance with his/her profession, and public service.
Source: https://bit.ly/39okCeW