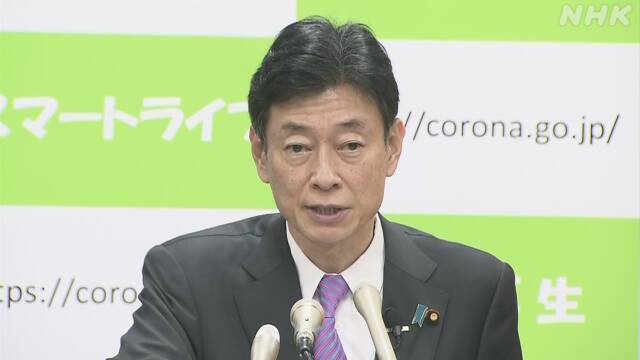 Minister of Economic Revitalization "It was the right decision to raise the consumption tax rate last year
He recognized that the hike was the right decision, as it was an important financial resource for. Nishimura said, "There is no change in the recognition that the consumption tax is an important financial resource. This is a benefit of about 13 trillion yen, which is equivalent to reducing consumption tax by 5%".
Living with the measures of the first supplementary budget and the second supplementary budget. We believe that it will lead to a reduction in the burden as we support it."
Deputy Prime Minister Aso "I don't think about tax cuts".
At a press conference, Deputy Prime Minister Aso and the Minister of Finance said that some of the ruling party called for a reduction in the consumption tax rate as a measure to stimulate consumption, "In the case of Japan, the rapid decline in birthrate and aging population The biggest problem in the long run is that social security is shrinking in supporters and increasing in number of recipients, and consumption tax is positioned as a financial resource from the perspective of supporting each other. I am currently thinking about lowering the consumption tax because I am raising the consumption tax rate by making a significant shift to type social security".
Source: http://shorturl.at/jrvyH