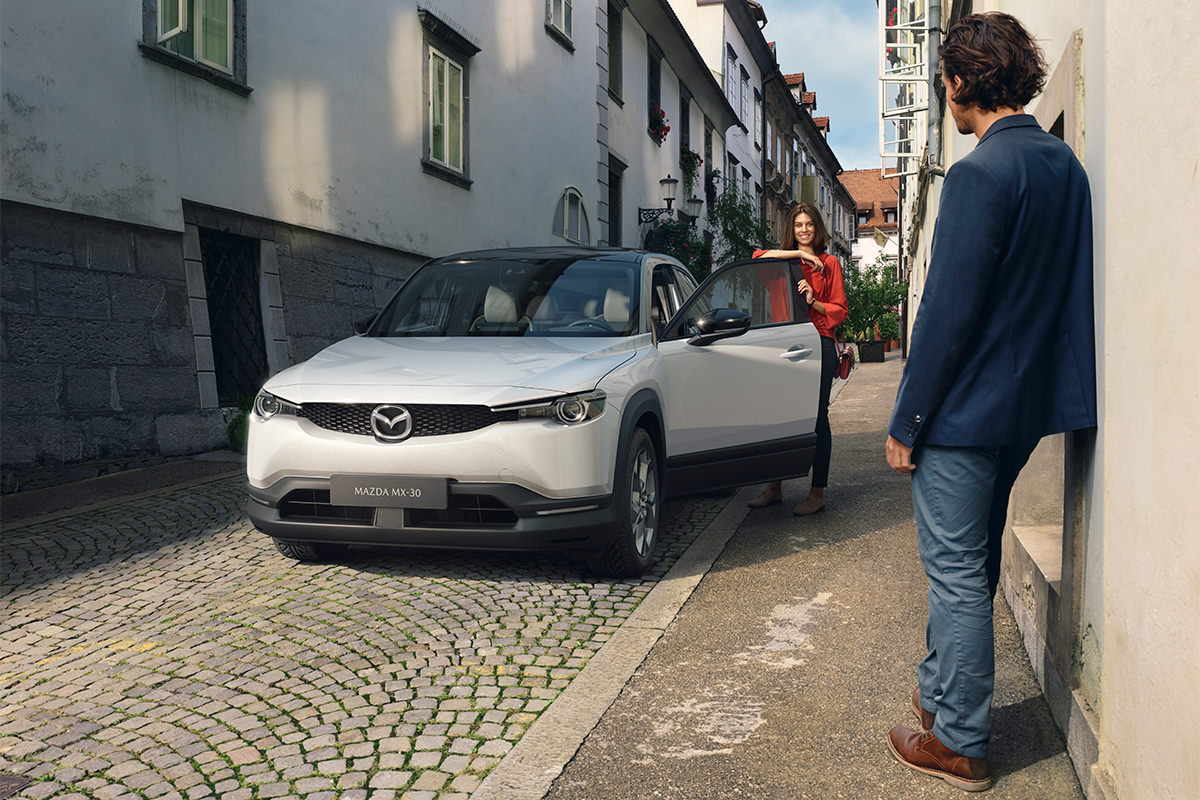 MX-30, Mazda's first attempt at electric cars. (Image via Mazda)
Mazda on bringing electric cars to Indonesia: We're on it
Eurokars Motor Indonesia (EMI), the Indonesian distributor of the Japanese-flagged automaker, Mazda, announced its plan to hail electric cars into Indonesia. Speaking virtually on Tuesday, the GM Sales & Marketing at EMI, Erik Pascanugraha, confirmed the matter.
For now, Erik stated that the plan to present Mazda's electric cars to Indonesia is being studied. However, regarding what type of Mazda's electric, emission-free cars to be brought to Indonesia, Erik did not reveal any further since Mazda Japan is also studying the plan.
Previously, Mazda had released the MX-30 electric car during the Tokyo Motor Show 2019. MX-30 claims to travel a 200-kilometer mileage in one battery charge.
Furthermore, Erik hoped that in 2021, EMI will improve amid the challenge imposed by the novel coronavirus disease (COVID-19), still raging in Indonesia. In 2020, Mazda's sale in Indonesia was seen under pressure. Reportedly, EMI only booked 2.611 unit sales, decreased by 47.1 percent from the 2019's sale figure of 4,934 units.
For 2021, Erik asserted that EMI has compiled some plans and marketing strategies to improve Mazda's sales in Indonesia while adjusting to the market, blown away by the COVID-19 pandemic. Some of the strategies include releasing new Mazda products and improving its service quality in every Mazda's showroom in Indonesia.
Source: https://bit.ly/2N1otre