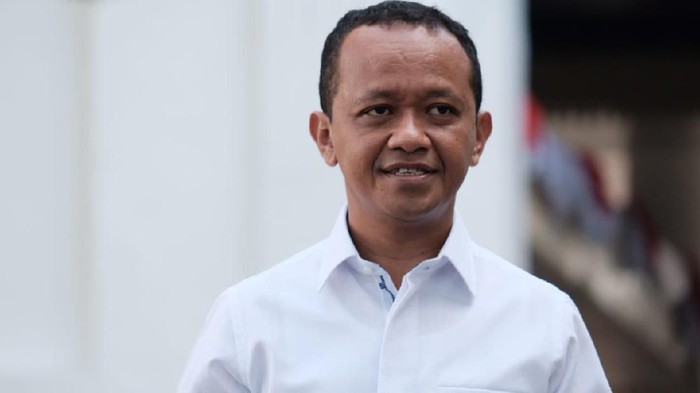 Bahlil Lahadalia, the Chairman of Indonesia's BKPM. (Image via detikFinance)
LG to announce a groundbreaking investment late March
The Chairman of Indonesia's Investment Coordinating Board (BKPM), Bahlil Lahadalia, claimed that the S. Korean-flagged LG Energy Solution would make a groundbreaking electric vehicle investment, worth US$9.8 billion, in Indonesia by the end of March.
Speaking on Thursday at the 2021 Working Meeting of the Trade Ministry, Bahlil stated that the Rp142 trillion investment aims to build a 10-gigawatt electric battery plant in Batang, Central Java. Together with LG, the largest automaker in S. Korea, Hyundai, S. Korean steel company POSCO Group, and one Chinese-flagged company will cooperate with the State-Owned Enterprises (BUMN) in order to develop integrated electric vehicle plants, from the smelter and battery cell to cars and its engines.
Previously, Bahlil met the President of LG Energy Solution, Kim Jong-hyun, and Minister of Trade, Industry, and Energy (MOTIE) of S. Korea, Sung Yun-mo. Together, they signed the memorandum of understanding (MoU) on the groundbreaking investment in mid-December 2020 ago. Before finalizing the deal, Bahlil revealed that the Indonesian Government had had a lengthy and tough negotiation for around a year since 2019.
Next, the LG Energy Solution's consortium will cooperate with the consortium of BUMN. The BUMN's consortium includes MIND ID which consists of PT Indonesia Asahan Alumunium (Persero) or Inalum, PT Aneka Tambang Tbk, PT Pertamina (Persero), and PT Perusahaan Listrik Negara (Persero) or PLN.
Source: https://bit.ly/3rksciH