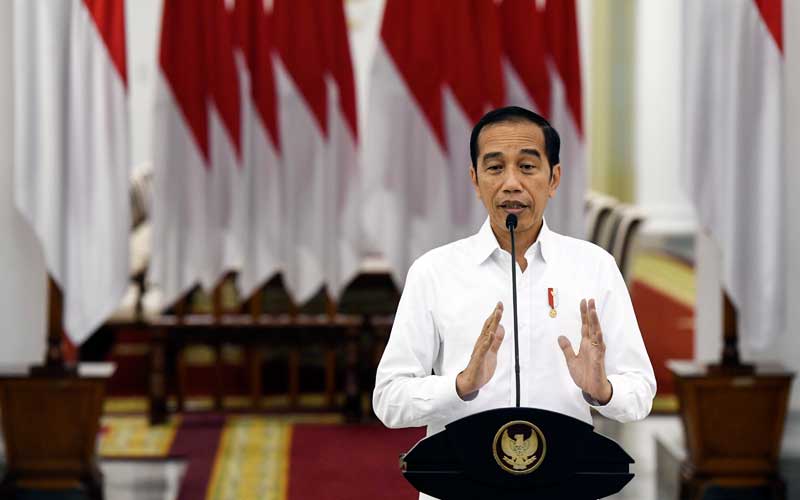 President RI Joko Widodo
Jokowi Prohibits Imports of Rapid Test Equipment and PCR from Overseas
President Joko Widodo has banned his staff from buying corona virus rapid test and PCR devices from abroad. Jokowi said that currently Indonesia does not need to import because it has been able to produce its own Covid-19 test kits.
"(Shopping) PCR is also domestic. We are now able to make PCR. Rapid test to buy domestically, because we can make everything. No more buying from outside. Moreover, only masks, we produce a lot," Jokowi said at a limited meeting about last July 7 budget absorption, the video uploaded to the Youtube of the Presidential Secretariat on Wednesday (8/7).
Jokowi asked the ministers to speed up spending to immediately absorb the budget related to handling the corona virus. He stressed that shopping is bought from within the country. In addition to encouraging the purchase of medicines, the former mayor of Solo also requested the purchase of Personal Protective Equipment (PPE) for medical officers from within the country.
"Including medicines, if necessary, the stock is OK, but the domestic drug stock. PPE, 17 million of our production. Per month. In fact we use only 4-5 million," he said.
He also reminded that ministries such as the Ministry of Defense and the police also put the brakes on spending from outside. Jokowi said, that ministries / institutions not related to health care in the midst of a pandemic continue to spend from within the country.
"I entrust it, buy domestic products. For example, at the Ministry of Defense, I can buy it at DI, Pindad, PAL, those who pay here are cash, cash, state budget cash. I think Mr. Defense Minister (Prabowo) also knows more about this," Jokowi said.
"The police are also the same. I think the shopping that used to get out of the brakes first. Shopping for our products so that the economy hit triggers our growth, our growth," he continued.
Source:  https://bit.ly/2CkddQY