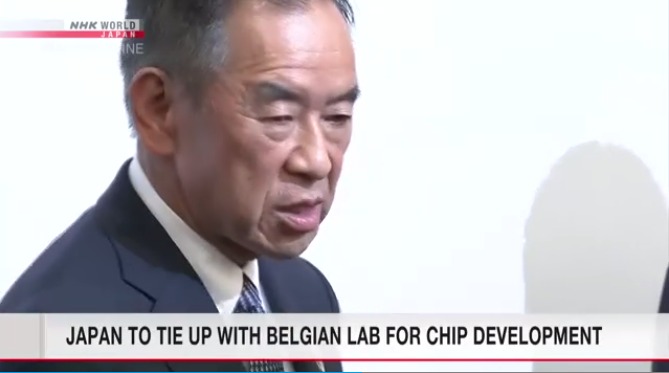 Japan to tie up with Belgian lab for semiconductor development
A new Japanese semiconductor consortium is teaming up with a Belgian research lab. Rapidus intends to conduct joint research with the facility on next-generation chips that will be manufactured in Japan.
The Japanese group of companies was formed this year. It has eight members, including Toyota Motor and telecom giant NTT. The goal of Rapidus is to reduce a heavy reliance on imported chips by Japanese industries.
Domestic makers were once major players in the global semiconductor market. One reason for their decline in market share was their failure to collaborate with overseas entities possessing top technologies.
Informed sources say the tie-up with Belgium-based imec is the first step in a new direction. The lab is known for its miniaturization technology, capable of producing circuits as thin as possible for better performance.
Rapidus plans to foster personnel by dispatching engineers to imec. It also aims to bolster technological ties with other research labs and companies outside Japan in a bid to develop chips that meet global needs.
Source: https://www3.nhk.or.jp/nhkworld/en/news/20221206_14/