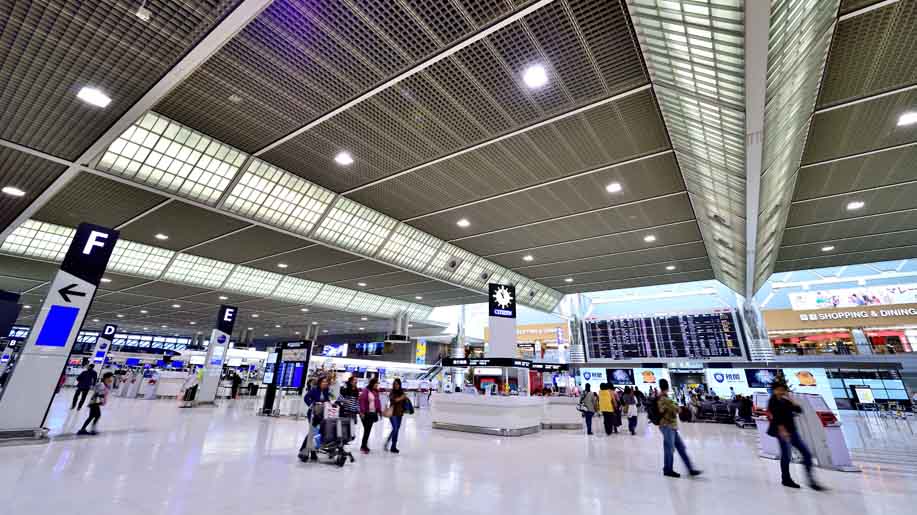 Inside Narita International Airport in Tokyo. (Image via Business Traveler)
Japan to restrict entries for non-nationals
On Wednesday, the Prime Minister of Japan, Yoshihide Suga, revealed his newest plan to curb the novel coronavirus disease (COVID-19) infection, suspension of all non-resident foreign nationals. The decision was announced by the Prime Minister after he also announced an expansion of the state of emergency in Osaka, Aichi, and five other prefectures.
Last month, Japan had halted foreign entries, except for visitors with business purposes and students from Taiwan and other 10 Asian countries: Brunei, Cambodia, China, Laos, Malaysia, Myanmar, Thailand, Singapore, South Korea, and Vietnam. The measure has been running starting Thursday as part of the state of emergency until 7 February.
For the allowed Japanese nationals and foreigners, the Minister of Economy Revitalization and COVID-19 response, Yasutoshi Nishimura, asserted during a press conference that they have to observe self-quarantine for two weeks. Failing to do so means penalties. Moreover, for those violating the 14-day quarantine, their residency will be revoked and they will be deported.
The new measure has been taken due to the incident where a man, having returned from Britain, breached the quarantine rule by dining with multiple people. Hence, the new type of COVID-19 spread.
Previously, Suga said during an interview that Japan would allow foreign entries while the new, more infectious type of COVID-19 was not detected in the world's third-largest economy. Yet, as the new variant was detected, the state of emergency was imposed.
On the contrary, the lawmakers from Suga's Liberal Democratic Party (LDP) wanted the exemption to be lifted, saying that it is unfair to ask the Japanese people to stay home, while the foreign nationals are allowed to roam in the country.
Source: https://bit.ly/35EeJt2