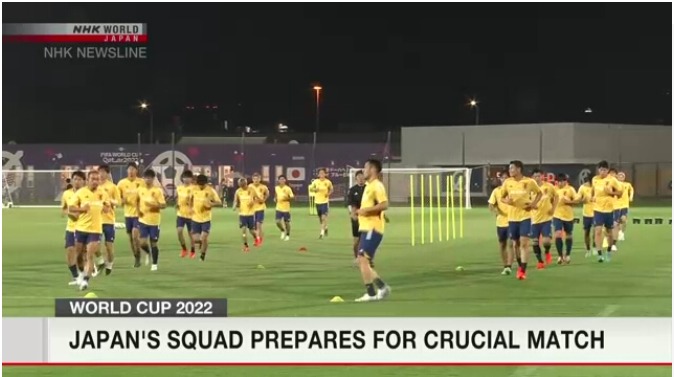 Japan's squad prepares for crucial match
Japan's squad is looking to bounce back from Sunday's loss to Costa Rica. The players have been preparing for a crucial showdown against Spain and they say they are not daunted by the task.


Midfielder Kamada Daichi said the players believe in themselves and will put everything they've got into the game.


Fellow midfielder Doan Ritsu said it's an amazing situation, and all the players are excited by this chance. Doan said they want to give Japan a boost.


Japan and Spain face off on Thursday, local time, or 4 am Friday, Japan time. Japan needs at least a draw to stand any chance of reaching the knockout stages.

Source: https://www3.nhk.or.jp/nhkworld/en/news/20221130_16/