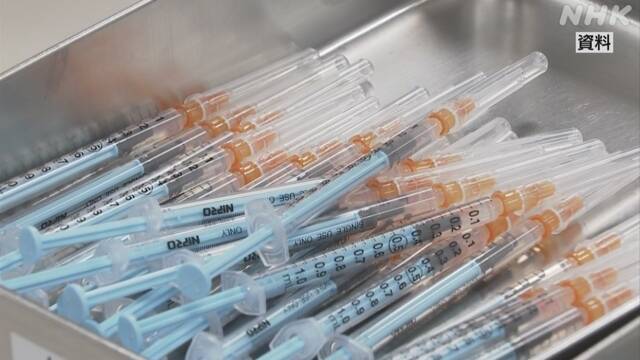 https://www3.nhk.or.jp/news/html/20220520/k10013634721000.html
Japan Government Policy 4th Vaccination for People Over 60 years old start from May 25th
Regarding the fourth vaccination of the new coronavirus vaccine, the government has decided to start vaccination for people over 60 years old from May 25th.
The Ministry of Health, Labor, and Welfare plans to give a fourth vaccination to people five months after the third vaccination using Pfizer and Moderna vaccines, and the target for the time being is:
Ø In addition to people over 60 years old
Ø People who are 18 years of age or older with an underlying illness or who are examined by the doctor to be at high risk of becoming severe
At a cabinet meeting on the 20th, the government decided to revise the necessary policy and decided to start the fourth vaccination free of charge from May 25th. It means that the inoculation will be done from the municipality that is ready.
Regarding the fourth vaccination, some local governments and organizations created by facilities for the elderly are calling for the inclusion of medical staff and staff of long-term care facilities in the vaccination.
Minister of Health, Labor and Welfare Goto "Closely cooperates with local governments"
Regarding the fourth inoculation of the new corona vaccine, Minister of Health, Labor and Welfare, Goto said at a press conference, "We will proceed with the necessary procedures so that we can start from the end of May, but as the Ministry of Health, Labor and Welfare will continue to work closely with local governments to ensure a smooth start."
Source: https://www3.nhk.or.jp/news/html/20220520/k10013634721000.html