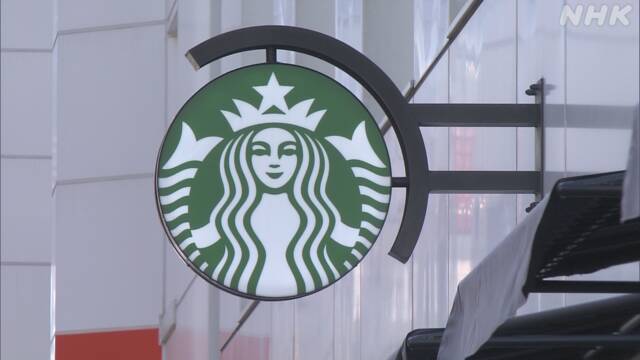 聴覚障害の従業員が手話で接客 スタバの新店舗 東京
Japan - Employees with Hearing Impairments Serve Customers in Sign Language New Starbucks Store Tokyo
Starbucks Coffee Japan will open "nonowa national store" on the 27th where deaf people serve as employees. "We have created an environment where both deaf people and healthy people can work comfortably".
The coffee chain Starbucks will open a store in Tokyo where employees with hearing impairments can serve customers in sign language and writing. The store, which will open on the 27th in Tokyo National City, has 25 employees, of which 19 are deaf. We use sign language and writing to communicate with customers and employees. Starbucks has already opened such stores overseas, but even in Japan, hearing-impaired employees commented that they wanted to open their own stores, which led to the opening.
There are four such Starbucks stores in the United States, China and Malaysia, but this is the first in Japan. The person in charge said, "In other stores, hearing impaired people could not catch up with conversations between employees and could not exercise their potential.
In the store, you can order using a tablet device that converts voice to text and display it, or by writing. There are also sign language illustrations on the walls of the store so that users who do not know sign language can learn.
The company said, "I want employees with hearing impairment to express themselves as they are and to maximize their original abilities. In addition, there is a deaf school nearby and children with hearing impairment work as employees".
Source: https://bit.ly/2NNm2oR