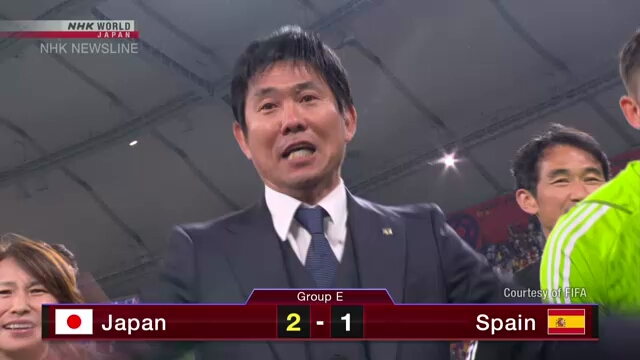 Japan coach Moriyasu: Self-confidence key to Samurai Blue victory
In the men's World Cup soccer, Japan's coach Moriyasu Hajime praised his players' tenaciousness and self-confidence.
After his team's stunning victory over Spain, Moriyasu said it had been a tough game. He said the Samurai Blue team fought hard as one until the very end, believing they could win.
The coach said he had told the team to look for chances to score while conceding as few goals as possible. He said the players' perseverance in the first half enabled the come-from-behind victory in the second half.
He said his team is determined to make history by advancing to last eight in the knockout round.
Source: https://www3.nhk.or.jp/nhkworld/en/news/20221202_08/