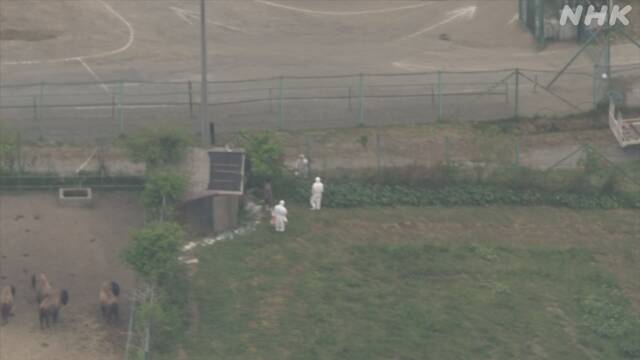 www3.nhk.or.jp
Iwate Safari Park Temporary Close due to Bird Flu Detection From 2 Emu Birds
At a safari park in Ichinoseki City, Iwate Prefecture, two large birds, the "Emu", were found dead, and genetic testing revealed the avian influenza virus. The prefecture has decided to dispose of 10 birds including "Emu" and "Ostrich" at this facility.
On the 10th, I was informed that two "Emu" birds were dead at "Iwate Safari Park" in Ichinoseki City, and as a result of genetic testing by Iwate Prefecture, "H5 type" bird influenza virus was detected.
The prefecture will hold an urgent countermeasures meeting from 9 am on the 12th to discuss the response, and will proceed with the disposal of 2 "Emu" and 8 "Ostrich" kept in the same place.
As of 9am local time within a 10km radius, there are 16 poultry farms that raise more than 100 chickens, but no abnormalities have been reported.
This season, the outbreak of bird flu was confirmed at the facility in Iwate Prefecture for the second time after the poultry farm in Kuji City.
According to the website, this facility will be temporarily closed until the 3rd of next month.
Source: https://www3.nhk.or.jp/news/html/20220512/k10013622481000.html