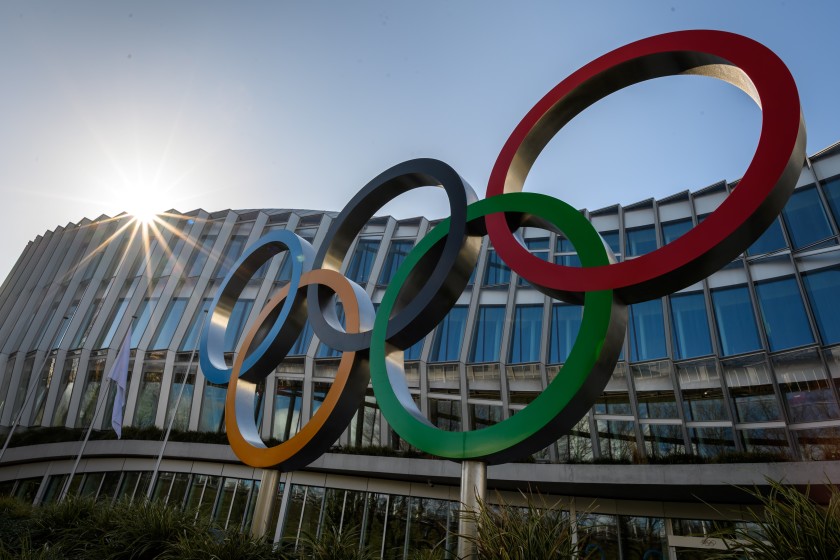 Continuing Abe's step means ensuring a safe and sound Olympics, even though it was postponed. (Image via Los Angeles Times)
IOC to meet Suga to discuss postponed Tokyo Games
After the appointment of the new Prime Minister (PM) of Japan, Yoshihide Suga, on Wednesday, the Chief of International Olympic Committee (IOC), Thomas Bach, stated his intention to meet Suga to discuss the postponed Summer Olympics and Paralympics in Japan. Supposedly be held in 2020, the Summer Olympics and Paralympics have been postponed for a year due to the novel coronavirus disease (COVID-19) pandemics.
The President of the Tokyo Games organizing committee, Yoshiro Mori, stated that on 23 September, Bach and Suga are scheduled to hold a telephone conference to discuss the postponed Summer Olympics and Paralympics. Bach appreciated Suga's commitment to realizing a "safe and successful" Tokyo Games. Earlier this month, the Japanese government held a panel to discuss the implementation of anti-virus measures during the Tokyo Games.
Hoping for guidance from Suga and his administration, Mori stated that the organizing committee had agreed with the IOC to cut the cost of the postponement by making the game simpler, cutting the number of audience, related events, and ceremonies. However, due to the postponement, Japan is facing financial issues to cope with it and the discouragement coming from its own people who voted the major sports event to be either postponed again or canceled.
As the previous PM of Japan, Shinzo Abe, had led Japan to a successful bid to become the host of the 2020 Summer Olympics and Paralympics, the Japanese Olympic Committee President, Yasuhiro Yamashita, also hoped that Suga's leadership would prove its worth in staging the Tokyo Games as planned. Quoting Suga's statement that he would carry on Abe's policies, Yamashita wished that Suga would have the same passion for the game as Abe.
The Summer Olympics are scheduled between 23 July and 8 August 2021, with the Paralympics to follow between 24 August and 5 September 2021.
Source: https://bit.ly/3hFTrOZ