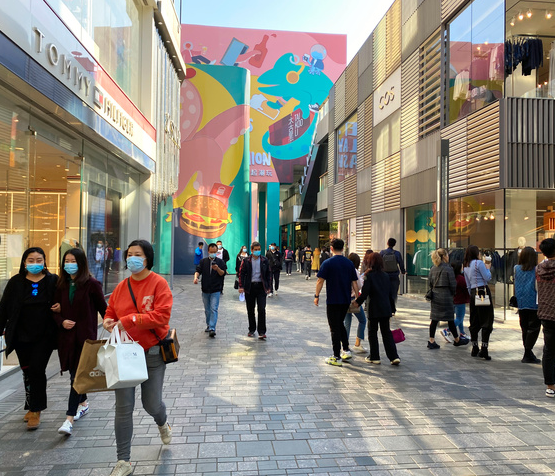 世界成長率、前年比4.4%減 IMF予測、やや改善
IMF Prediction: Global Growth Rate decreased 4,4% from last year
The International Monetary Fund (IMF) announced the latest economic outlook on the 13th. The global growth outlook for 2020 was down 4.4% year-on-year, slightly better than the June forecast. The rapid recovery of the Chinese economy and the unprecedented support measures of developed countries helped. However, it is said that it will be a "long uphill" to return to the level before the corona crisis and warned of widening disparities.
The IMF has been reviewing its calculation method from this time, and the global growth outlook for 20 years has improved by 0.8 points compared to the newly recalculated forecast as of June. The main cause was a recovery beyond expectations in China, which was the starting point for the spread of infection. In 2020, we expect growth of 1.9%, which is 0.9 points higher than the June forecast. In 2009, it is expected to grow by 8.2% compared to 20 years. This is in contrast to developed countries, which cannot recover their levels in 2019 even in 21 years.
Developed countries also have a slightly better outlook for 20 years than the June forecast, based on the effects of unprecedented fiscal and monetary policies initiated by Japan, the United States, and Europe. The US is expected to revise 3.7 points upward from the June forecast and stay at a 4.3% decrease. Even so, it is significantly worse than during the Lehman shock (down 2.5% in 2009), the pace of recovery in 2009 was only 3.1%, and the economy will return to the level of 19 years before Corona after 2010. Will slip into.
In Europe, although there were positive movements such as the European Union (EU) agreeing on a "reconstruction fund" from the Corona crisis in July, major countries such as Britain, France, and Italy all showed a negative growth of around 10% in 2020. Fall into. The Japanese economy also fell by 5.3% in 20 years, and the recovery momentum is sluggish at 2.3% in 2009.
Source: https://www.asahi.com/articles/ASNBF735VNBFULFA01D.html