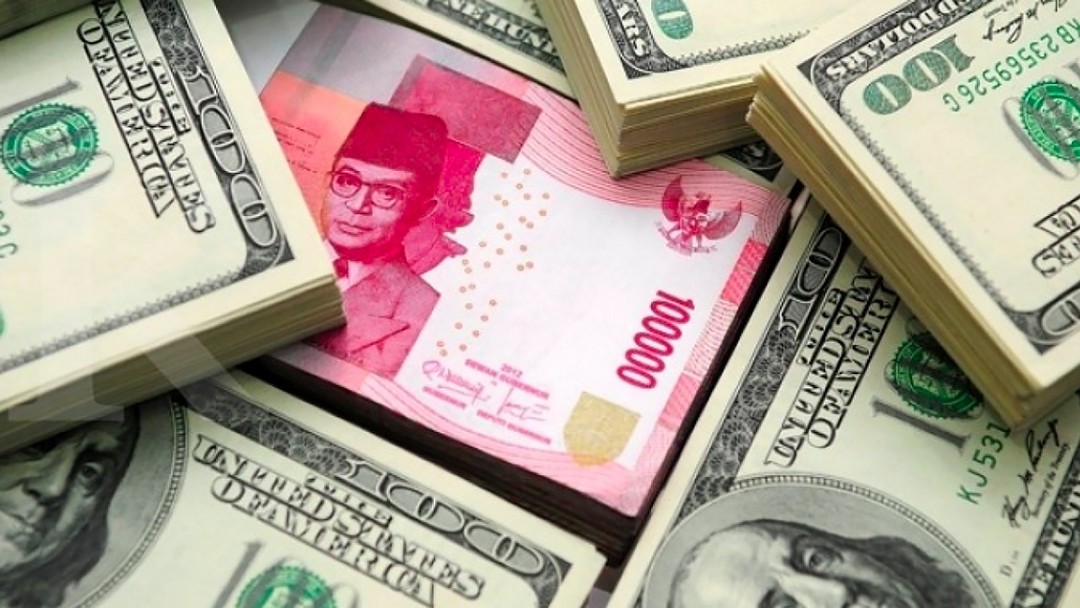 The U.S Dollar is burying Indonesian Rupiah. (Image via Moneter.id)
IDR weakens to Rp14,307/USD
On Friday's foreign exchange (forex) spot market opening, the Indonesian Rupiah (IDR) is seen at Rp14,307 against the U.S Dollar (USD). The rate weakened by 0.29 percent compared to Thursday's closing rate at Rp14,266/USD, It is estimated that IDR will be moving by Rp14,200-Rp14,320/USD today.
This morning, the majority of currencies of Asian countries also shared IDR's burden, weakening against USD. Hong Kong Dollar (HKD) went down by 0.02 percent, the Singaporean Dollar (SGD) by 0.02 percent, New Taiwan Dollar (TWD) by 0.18 percent, S. Korean Won (KRW) by 0.57 percent, the Philippines Peso (PHP) by 0.03 percent, Indian Rupee (INR) by 0.16 percent, Chinese Yuan (RMB) by 0.07 percent, Malaysian Ringgit (MYR) by 0.26 percent, and Thai Baht by 0.04 percent. Only the Japanese Yen (JPY) strengthened against the USD by 0.09 percent.
On the other hand, the majority of currencies of developed countries also weakened altogether against the USD. Reportedly, Great Britain Pound sterling (GBP) weakened by 0.08 percent, the Australian Dollar (AUD) by 0.28 percent, the Canadian Dollar (CAD) by 0.28 percent, and Swiss Franc (CHF) by 0.01 percent.
Indonesian forex analysts stated that the market's sentiment toward IDR worsened due to the increase of the U.S treasury's obligation yield. The 10-year tenor of the U.S Treasury's yield increased 5.54 points yesterday to 1.47 percent and even reached 1.49 percent once. The yield is still in its highest position since February 2020.
Not only did it worsen the market's sentiment but also the yield increase also might cause capital outflow from Indonesia's obligation market, since the deficit between yield and securities narrowed down so that market tended to withdraw their fund from Indonesia's securities.
Source: https://bit.ly/3rkqeyP