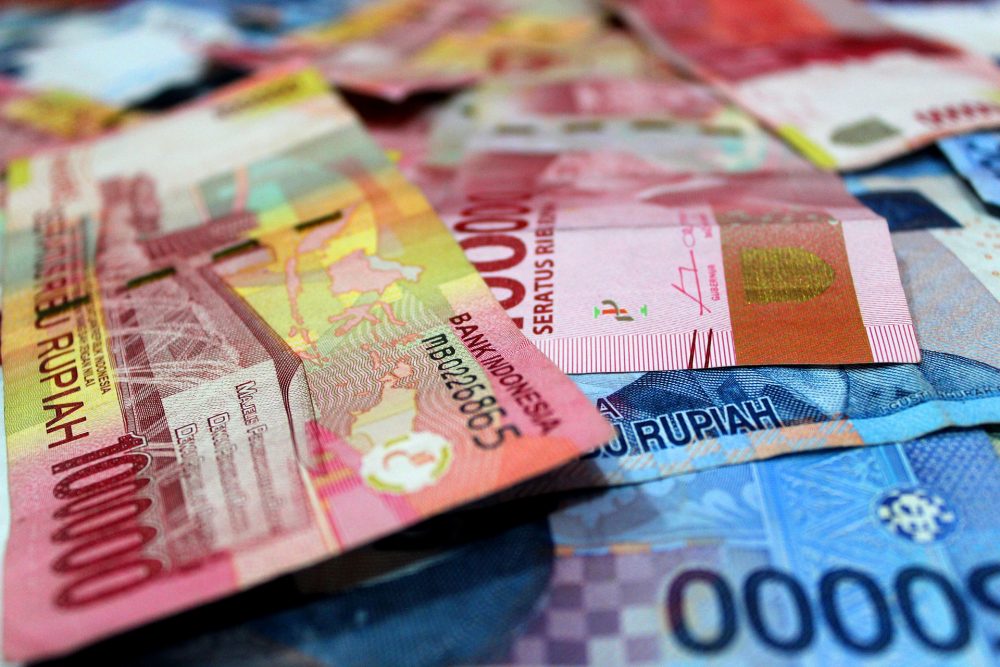 Implementing the transition phase of PSBB, IDR is strengthening today. (Image via Exiap)
IDR strengthens to Rp14,685/USD
On Monday's foreign exchange (forex) market opening, the exchange rate of the Indonesian Rupiah (IDR) strengthened to Rp14,685 against the U.S Dollar (USD), The rate went up by 0.10% compared to the rate on Friday's closing at Rp14,700/USD.
However, the exchange rate of Asian currencies varied today. The New Taiwan Dollar (NTD) weakened by 0.15%, S. Korean Won (KRW) by 0.12%, the Philippines Peso (PHP) by 0.07%, Malaysian Ringgit (MYR) by 0.14%, and Thai Baht (THB) by 0.41%. On the other hand, some currencies showed their might. The Japanese Yen (JPY) strengthened by 0.02%, Singaporean Dollar (SGD) by 0.07%, Indian Rupee (INR) by 0.15%, and the Chinese Yuan (RMB) by1.42%.
In addition, the majority of currencies in the developed countries region strengthened against the USD. The Great Britain Pound sterling (GBP) strengthened by 0.02%, the Australian Dollar (AUD) by 0.17%, and Swiss Franc (CHF) by 0.09%. Only the Canadian Dollar (CAD) weakened by 0.07%.
While strengthening, Indonesian forex analysts predicted that IDR will face pressure today due to the talks about the U.S fiscal stimulus package that has not met any conclusion yet. The external factor will discourage market players from the risk asset today, including IDR. Domestically, the market players are also anticipating the omnibus law on job creation, as it might suppress IDR due to the series of protests.
Fortunately, the transition period of the large-scale social distancing (PSBB) starting today until 25 October gives IDR a positive vibe to strengthen as it promises more investment to its economy. Therefore, IDR is moving around Rp14,650 - 14,750/USD.
Source: https://bit.ly/30Utaqy