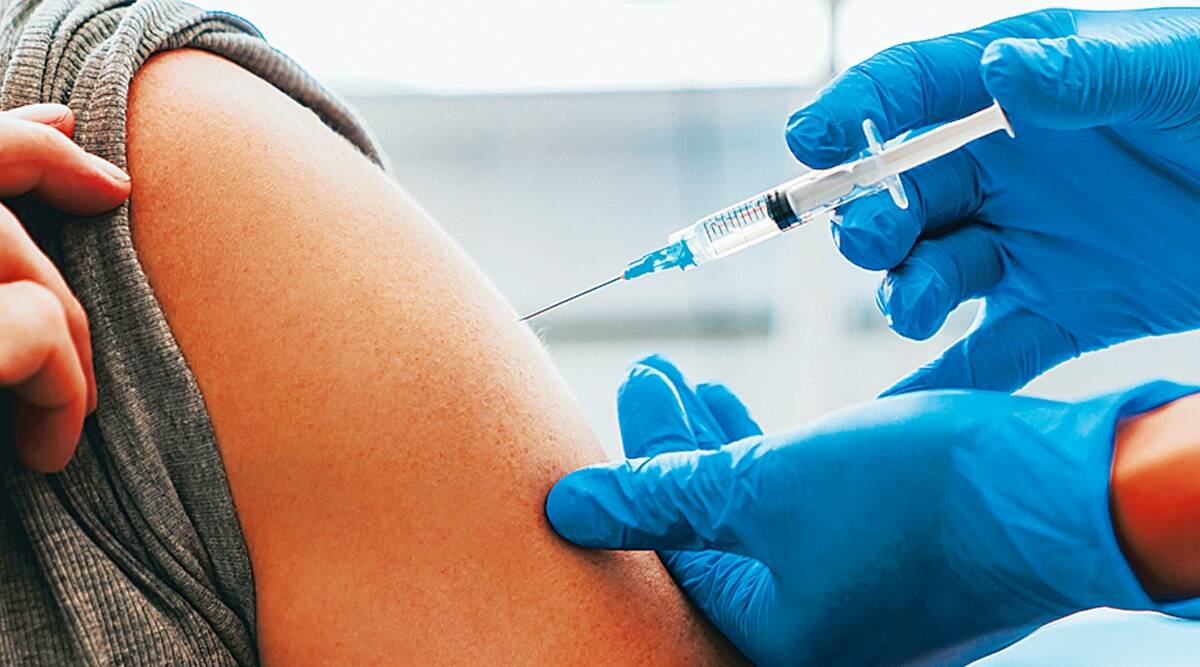 Illustration: COVID-19 vaccine. (Image via The Indian Express)
COVID-19 vaccination at home goes viral, Health Ministry: We'll look into the matter
Indonesia's Health Ministry is investigating the allegation of a novel coronavirus disease (COVID-19) vaccination by a woman called Mutia Imro Atussoleha in Jakarta. Reportedly, Mutia did the vaccination at her residence on Sunday.
The allegation was proven by Mutia's Instagram Story on @mutia.imroa. In her Story, Mutia showed her COVID-19 vaccination card. The netizens then questioned how she got the card in spite of the prioritization of the elderly. Moreover, the netizens also called her out because she received the COVID-19 jabs at her house, not at a designated health facility.
Speaking on Monday at Jakarta's Attorney General's Office, the Secretary-General of Health Ministry, Oscar Primadi, said that the Health Ministry will monitor the situation since the COVID-19 vaccination is supposed to be distributed gradually. In other words, the Health Ministry wanted to investigate the matter.
So far, Oscar admitted that the Ministry has not obtained sufficient information. Yet, the Health Ministry promised to take action since Mutia is not included in the priority list. Oscar asserted that currently, the Health Ministry has not done a door-to-door vaccination mechanism. The vaccination scheme is still based at health facilities, mass vaccination, and drive-thru vaccination.
ABOUT MUTIA IMRO ATUSSOLEHA
Previously, a Twitter account, @makLambeTurah, uploaded a screenshot containing Mutia's Story on Sunday. Until now, Mutia's Instagram profile remained private.
Mutia is known as the Head of Logistics at BukaLapak. Replying @makLambeTurah's tweet, BukaLapak stated through its official Twitter account (@bukalapak) confirmed that Mutia is still included in the priority list, and the vaccination itself was done at a polyclinic, not at home. Yet, BukaLapak said that Mutia's vaccination has nothing to do with the company.
Through her Twitter account (@mutiaia), Mutia also clarified on Sunday that she was included in the priority list since she is one of the voluntary health workers. Repeating BukaLapak's statement, she also said that the vaccination was done at a polyclinic, not at home.
Source: https://bit.ly/3cbn363