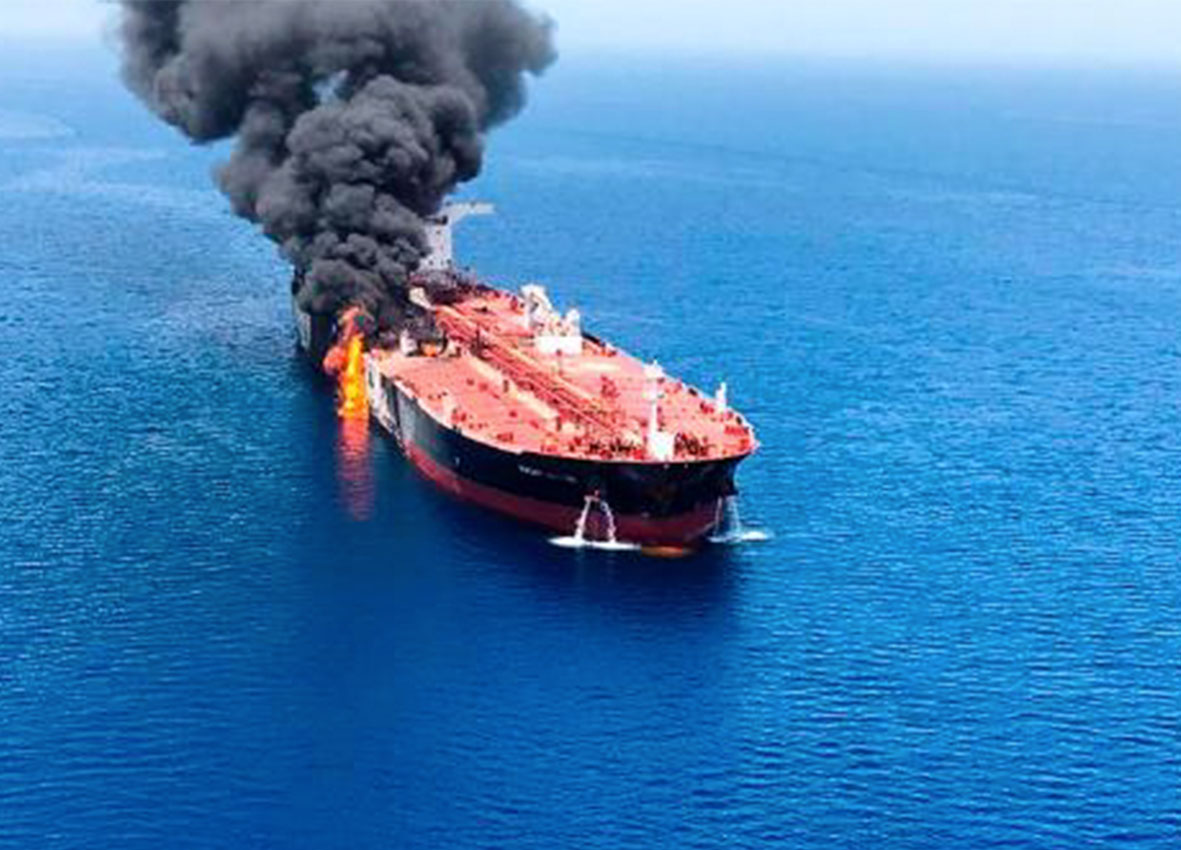 It is reported U.S oil prices rose as much as 4.5% after 2 days of declines but it didn't increase rapidly (image credit: CNN)
Gulf Oman attack: Oil prices rise after 2 tankers on fire
A calm response comes from the oil market even after the incident of 2 tankers were being fired on Thursday in Gulf Oman.
It is reported U.S oil prices rose as much as 4.5% after 2 days of declines but it didn't increase rapidly. Previously on early Thursday, oil stocks fell down to five month lows.
A slide continued due to the trade war between Washington and Beijing. Some concerned that it would slow global growth and declined oil demand.
The relatively silence response shows the decreasing in oil market. The two tankers were attacked near the main choke point for oil transit, the Strait of Hormuz, but the prices presently sit near five-months lows, cited CNN.
Global head of energy analysis at the Oil Price Information Services, Tom Kloza said the US oil prices still in a plunge about 20% although the price jumped after the incident.
The incident happened when two vessels which carrying oil and transporting a cargo of chemicals were struck near Strait of Hormuz. According to International Association of Independent Tanker Owners (Intertanko), the attack was likely to be well-planned and coordinated. The owners of the two ships confirmed all ship crews were evacuated and were secure.
It is remain unclear who was responsible for the attack in Gulf Oman. Mike Pompeo, the U.S secretary of state, later accused Iran for the incident causing petroleum climbed over 3%.
Source: https://edition.cnn.com/2019/06/13/investing/oil-gas-prices-tanker-attacks/index.html