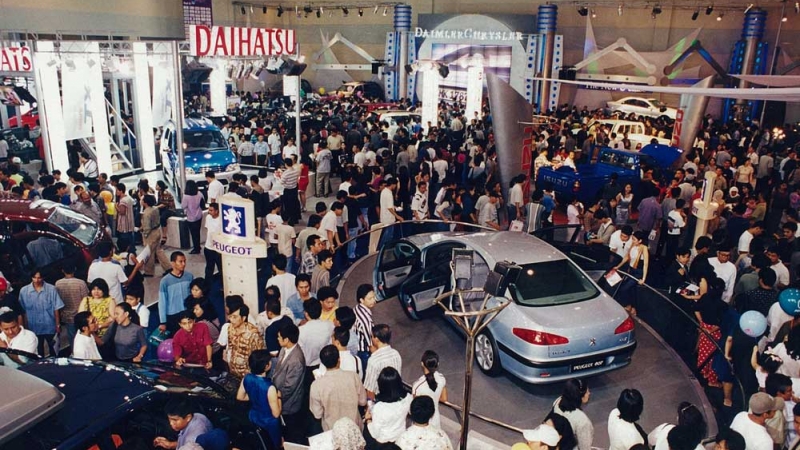 Gaikindo is optimistic that the tax-free policy for new cars will revive Indonesians' enthusiasm for buying cars. (Image via Gaikindo)
Gaikindo still aims for 0% new car tax
The Association of Indonesian Car Producers (Gaikindo) is still hoping that the proposal for the 0% tax on new car policy will be ratified by the Indonesian government. While the automotive sales in Indonesia are slumping due to the novel coronavirus disease (COVID-19) pandemic, Gaikindo is optimistic that there is still time to revive it.
Speaking on Friday, Gaikindo's secretary-general, Kukuh Kumara, admitted that until now, there has been no update on Gaikindo's proposal submitted to the Finance Ministry through the Industry Ministry in mid-September. Currently, the Finance Ministry is unlikely to give the proposal a green light. Kumara stated that even if the policy was ratified in late 2019 or two months from now, the 0% tax policy on new cars will not be in vain. However, if the worst-case scenario happens, Gaikindo will be forced to formulate new strategies.
The secretary-general appreciated the government's attention to the domestic automotive industry and noticing that the 0% tax could be a solution to the problem. The tax-free policy submitted by the Industry Ministry will allow exemption on taxes such as sales tax on luxury goods (PPnBM), value-added tax (VAT), vehicle tax (PKB), and title transfer fees (BBN).
While Gaikindo hopes that the government will pass the proposal as soon as possible. By ratifying the tax-free proposal, Indonesians will be more eager to buy cars as their prices will go low. Kukuh asserted that the government has to act swiftly to give certainty for Gaikindo whether or not they will have to seek other strategies.
Source: https://bit.ly/34a9ml5