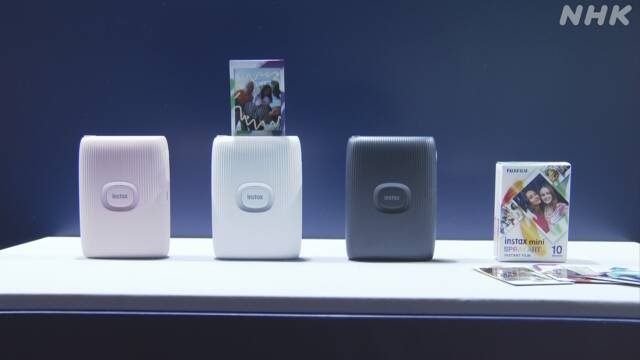 https://www3.nhk.or.jp
Fujifilm to Increase Production of Instant Photographic Film for Younger Generations
The growing popularity among the younger generation and others of printers that can print images taken with instant cameras and smartphones as if they were instant photos has prompted Fujifilm to increase production of film for instant use.
Fujifilm has decided to invest approximately 2 billion yen by the fall of this year to expand its production line for instant-photo film in Minami-ashigara City, Kanagawa Prefecture, to increase production capacity by 20%.
According to the company, in addition to instant cameras, demand is growing among the younger generation due to the recent popularity of small printers that can print images taken with smartphones on the spot, just like instant photos.
In addition, before increasing production capacity, the company plans to start selling a new printer model later this month that uses augmented reality (AR) technology to allow users to draw illustrations and other objects in the photos they print by moving the printer in their hands in mid-air.
Fujifilm President Teiichi Goto stated at a press conference held on March 7, "We would like to create new value by combining analog printing and digital technology to provide products and services that customers can enjoy more."
Source: https://www3.nhk.or.jp/news/html/20220707/k10013706541000.html