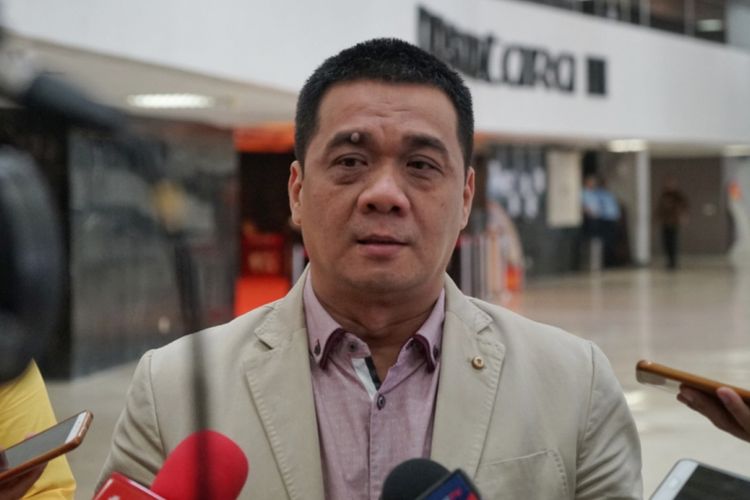 Jakarta's Deputy Governor, Ahmad Riza Patria. (Image via Kompas)
Following Rizieq's event, Jakarta's deputy governor questioned
On Thursday, Metro Jaya Regional Police (Polda Metro Jaya) summoned Jakarta's Deputy Governor, Ahmad Riza Patria, for clarification following the mass-gathering on the wedding reception of the daughter of the leader of the Islamic Defenders Front (FPI), Rizieq Shihab. Not only Riza but also Polda Metro Jaya summoned the team of Jakarta Health Agency, head of the committee running the wedding reception, and representatives of Soekarno Hatta International Airport.
The news was confirmed by the Jakarta Police's General Crimes Director, Sr. Comr. Tubagus Ade Hidayat. Furthermore, Tubagus stated that the four people summoned by Polda Metro Jaya was scheduled for questioning around 10 a.m. Previously, Polda Metro Jaya reportedly had inquired 13 people for clarifications, following the wedding reception inviting mass-gathering by the FPI leader.
Previously on Tuesday, the Jakarta's Governor, Anies Baswedan, together with other 8 people had been summoned by Polda Metro Jaya for clarification. After that, the head of the committee organizing the wedding reception of Rizieq's daughter, Haris Ubaidillah, and the other three people were also questioned on Wednesday.
Ahmad claimed that he himself had tried to forbid the wedding reception in fear of mass gathering. Just two days before the reception, the Mayor of Central Jakarta had tried anticipative measures, as instructed by Anies. Ahmad added that Anies had dispatched a large number of officers with posters to remind the attendees and people to maintain health protocols against the novel coronavirus disease (COVID-19).
On the other hand, the wedding reception also led to the dismissal of the Jakarta Police's Chief, Insp. Gen. Nana Sudjana, and Central Jakarta's Police Chief, Sr. Comr. Heru Novianto. Polda Metro Jaya also opened a possibility for a preliminary hearing to see whether the matter could be considered as a crime or not.
Source: https://bit.ly/3kHI2j1