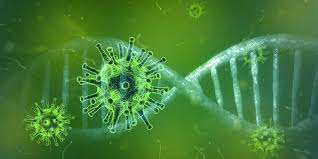 Illustration: COVID-19. (Image via Pixabay)
Experts: Indonesia will be overwhelmed if new COVID variant enters
Indonesian epidemiologists are concerned about Indonesia's readiness in facing the new variant of COVID-19. While its lethality falls shy compared to its primary type, its ability to spread is worrisome.
One epidemiologist from Airlangga University, Windhu Purnomo, predicted on Monday that Indonesia's healthcare facility will be overwhelmed once the new variant of COVID-19 entered Indonesia. With the nomenclature of VUI 202012/01, various research noted that the new variant is 70 percent more contagious than its primary type. Therefore, should Indonesia face the new variant now, it might break the percentage of the hospital's bed occupancy rate (BOR).
Windhu predicted that with Indonesia's current healthcare facility's crippling condition, the country is not ready. Not only the medical facility but also Indonesia is lacking in medical and human resources. While it is easy to provide beds for the patients, Windhu warned that medical human resources are insufficient.
Therefore, the epidemiologist asked the Indonesian Government and people to work together in implementing preventive measures, instead of surrendering to the condition and letting the new variant enter the country. Windhu also asked the regional government to focus on enforcing testing, tracing, and treatment (3M) measures. While for the people, Windhu asked them to observe the health protocols against COVID-19 such as wearing masks, washing hands, and social-distancing.
As the new variant emerges outside Indonesia, Windhu also suggested the Indonesian Government considering the limitation of travel to and from Indonesia. Previously, the Indonesian Government has prohibited foreign visitors to enter or transit through Indonesia, according to the Circular Letter No. 3 of 2020 on Travel Health Protocol in Indonesia during Christmas and Welcoming New Year 2021 Holidays in the Covid-19 Pandemic Period.
Despite that, the foreigners and Indonesian people from Europe, Australia, and England are exempted from the circular and may enter Indonesia. However, under the requirement that they should show negative PCR result 2 x 24 hours before the flight. Due to the new COVID-19 mutation, countries are closing their borders to and from England.
Source: https://bit.ly/3ppzFeQ